Maybe use a pencil next time
I'm not sure whether this girl thought she was creative using this pen as a hair clip, or whether she was missing a real hair clip, but either way, she obviously didn't think this through. The worst part is that she might never even find out about this, since how often do you get to see your back? You need to actively look at it.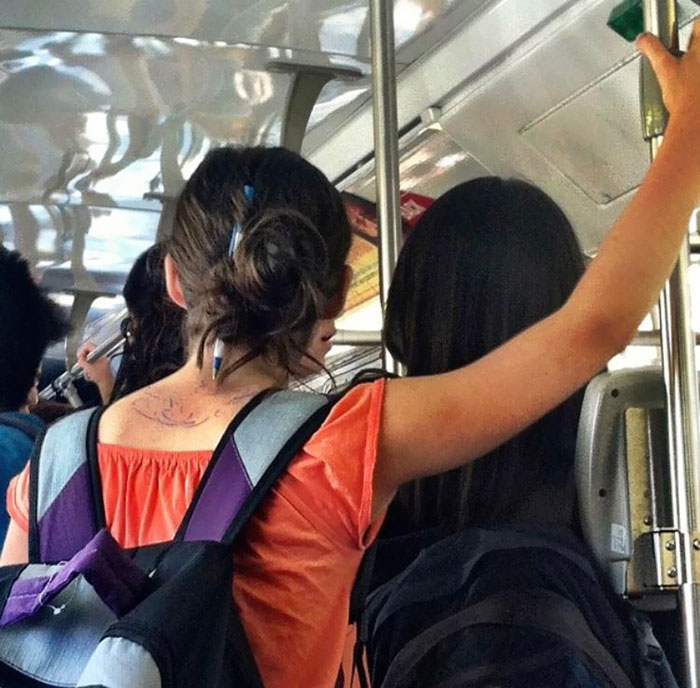 Instead of taking this picture and posting it online, this person should have probably said something to the poor girl who's running around town like this, going to school and meeting people with her back looking like a modern art canvas.