Has anyone seen my pants?
This dog must've been so proud returning to his owners with the treasure he found lying on the beach, but the owners of the pants must've felt quite differently. Hopefully, he brought a reserve swimming suit, otherwise his day off at the beach is over. This dog does seem proud of himself, don't you think?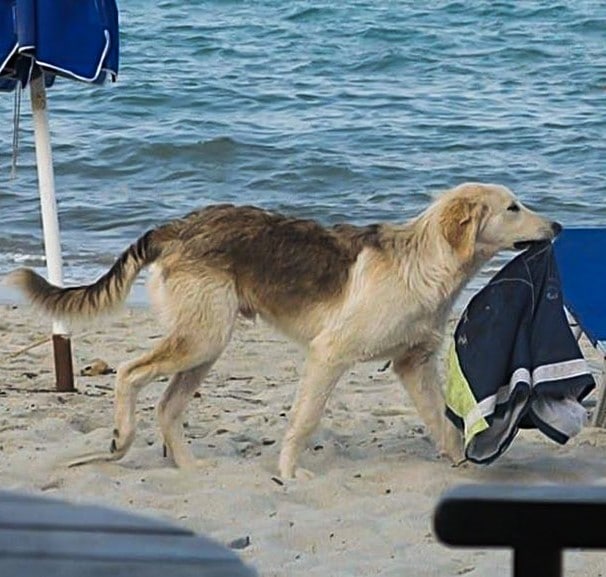 Much like the other photos, there's a lesson here as well: it's always a good idea to bring a spare swimsuit to the beach. Of course, we never expect our pants would be stolen by anyone, let alone a dog, but you know what they say – always expect the unexpected.