The eternal best man
"Always the bridesmaid, never the bride." They have made movies based on this statement, and for some people, bridesmaids as well as best men, this is the unfortunate truth. While we feel happy for our friends getting married, getting their dream job, buying an apartment and starting a family, sometimes we just can't help but feel just a little bit jealous.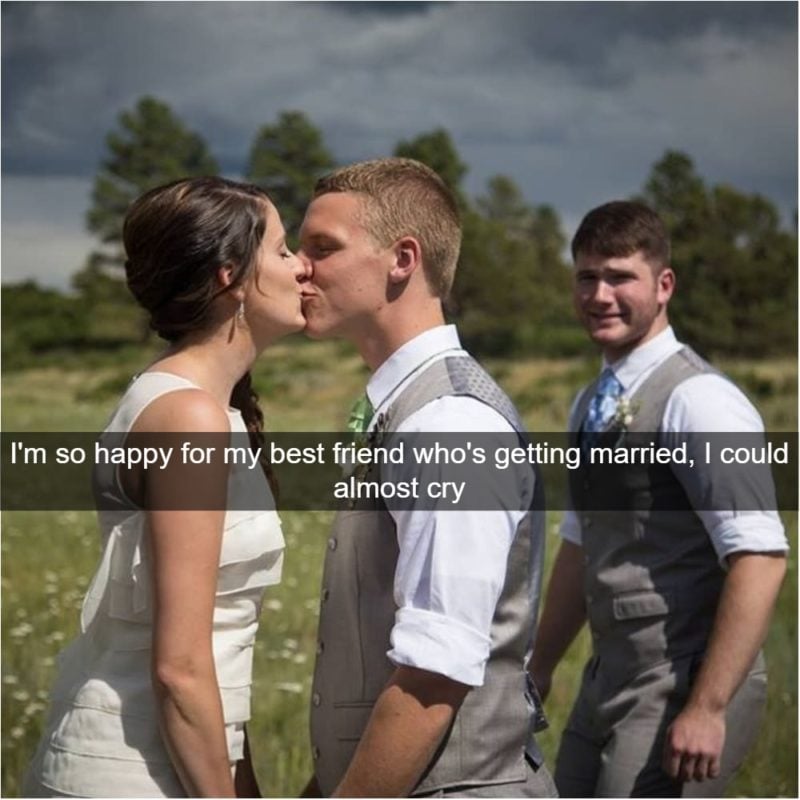 Unfortunately for this guy, while he managed to resists those feelings for a long time (or at least hide them), he was caught on camera in a moment of weakness expressing his jealousy of his best friend. Judging by the miserable look on his face, we'd think he had a crush on his best friend's bride.