Better luck next time
every sports fan in the world is probably familiar with the Djokovic–Murray rivalry, the age-old rivalry between professional tennis players Novak Djokovic of Serbia and Andy Murray of the United Kingdom. The two tennis players are of the same age and started their career together in training camp. Since then, they have met 36 on the tennis court, and each time someone else ends up winning the game.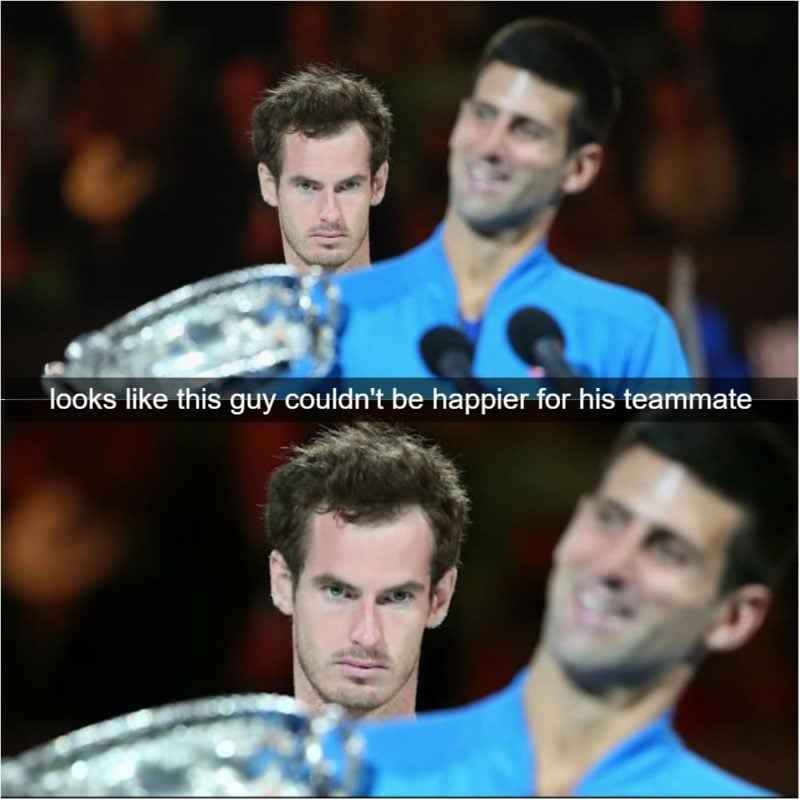 This photo was taken the third time they have met, and it's clear who won this game and who's a sore loser. Djokovic won the match and the mixed look on Murray's face, of jealousy and resentment, says it all. Looking at his expression, we feel like a picture is worth a thousand words, and this is what jealousy looks like.