There's enough love for everyone
Dogs are a man's best friend, and they can be the cutest, most lovable and loyal friend you would ever have, but they can also be mean and vengeful, like this dog seems to be at the moment. We're sure he's harmless and he only means good, but if you come between a dog and his owner, be prepared to suffer the consequences.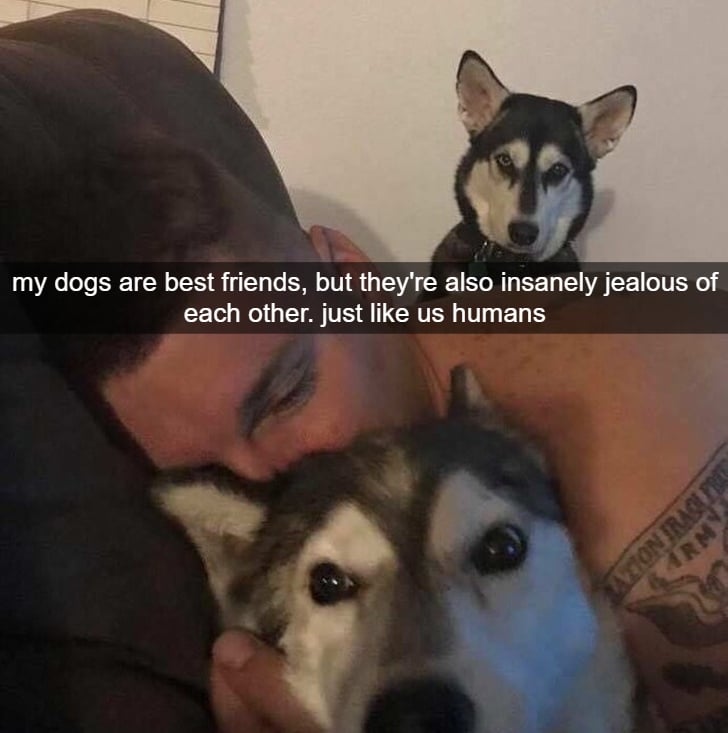 This dog almost seems heartbroken by this sight, and looking at his envious expression, the only question we're left with is – why couldn't he cuddle with both dogs? Sure, they might take up all the space on the bed, but having the second dog suffer so isn't a better option.