Did someone say group hug?
Dogs might have a hard time with their owners bringing in new people to the house – their house – and it might take them some time to get the know and like these new people. At first, they can be very aggressive towards strangers – even the small and seemingly harmless dogs.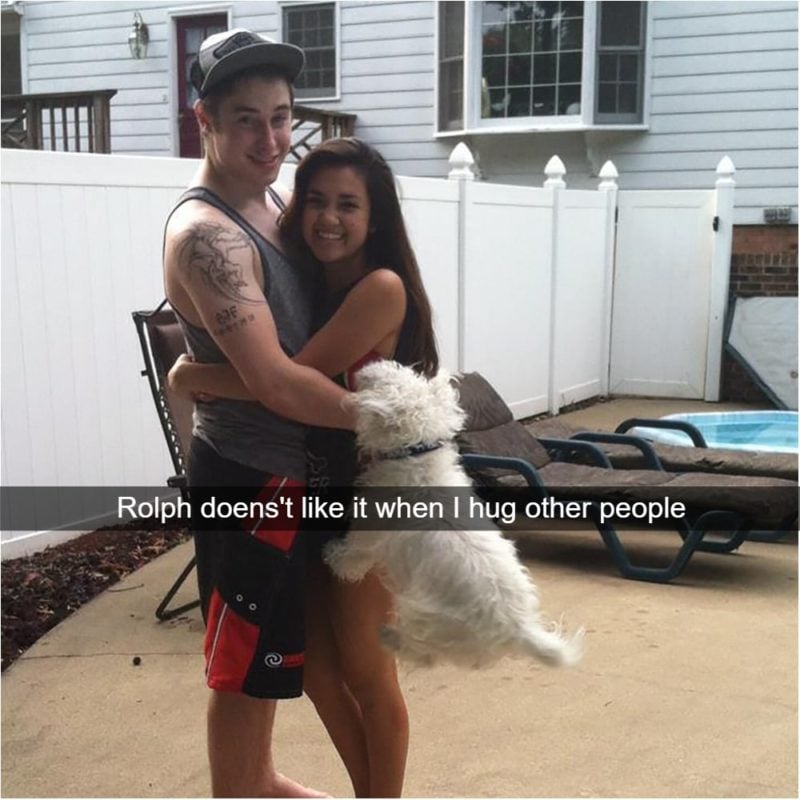 As the photo shows, this little guy isn't happy about his owner's new boyfriend, and he sure doesn't like to see them hug. For all we know, he might interpret this as some kind of an attack against his owner, and as we know, it's his life mission to protect her at any cost. Or it could just be that he doesn't like it when she pays attention to anyone else but him.