Not all that Glitters is Gold
Finding the perfect dress for prom is a stressful task. And as if it wasn't enough, for this once-in-a-lifetime event, young girls tend to plan their look in advance – makeup, hairstyle, shoes, accessories, and most importantly – the dress. After all, after your wedding, your high school prom is probably the most important night of your life.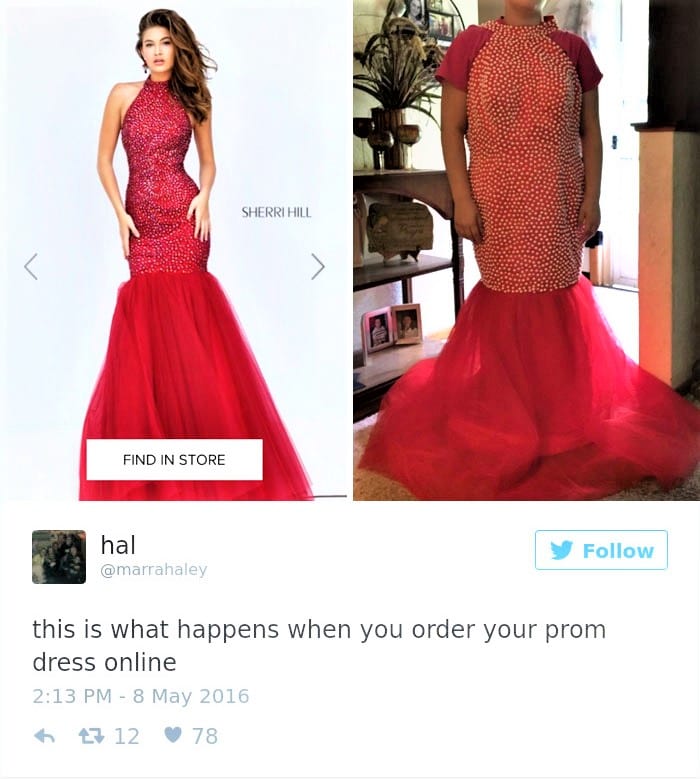 Nowadays we can find almost everything online, that's why many girls choose to buy their prom dresses online. Unfortunately, many of them regret this decision. In this case, she thought it was a good idea to buy her dress online from China. Clearly, it wasn't, and we imagine she won't make this mistake twice.