Have you ever experienced a purchase gone badly? Well, you are not the only one! You are about to see some "lucky" individuals who ended up with a mix of feelings and decided to share their disastrous experiences for others to be warned.
A hairsaster
Can you relate to that feeling when, after a glance in the hairdresser's mirror, you don't like what you see (to say the least)? Going to the salon should be a pleasant experience that leaves us feeling good with ourselves. Unfortunately, that's not always the case.
When this woman went to the salon and asked to get her layers done, she never imagined she would be leaving with remorse feeling due to her decision. She will certainly think twice before trusting another hairdresser again!
A tinderella story
Who said Tinder was only a dating app? When this woman wrote on her bio "send me $5 and see what happens," she found out she could turn people's natural curiosity into actual money. Curiosity killed the cat! Says the proverb.
Needless to say, she scammed many of her matches who couldn't control their curiosity and without hesitation sent her the $5, ending up short on both sides. Once the money was in her account, she would, naturally, proceed to unmatch them. Who comes up with these things?
That's so cheesy
To pineapple or not to pineapple? For years now, pizza lovers around the world have been divided between those who hate pineapple as a topping and those who love it, because after all, Hawaii not? Whichever topping you prefer, we can't deny cheese is an essential ingredient in it.
Think of how disappointed these customers felt when they opened the pizza box and saw this. Although everyone loves the crust, the toppings are just as essential. No questions asked, these customers definitely need a refund. Is there anything less appetizing than having to put the cheese back on the pizza?
What a catch!
There's plenty of fish in the sea! And when this girl saw this cuddling-size fish-shaped pillow, she thought it was an opportunity she simply couldn't miss, and didn't think twice before purchasing it.
After all, who wouldn't buy a 'giant' fish for only two dollars? Big was her surprise when what she received was a pillow just not much bigger than her hand. "I've never been more disappointed with a $2 purchase" she stated.
Amazon never ceases to please
For those of us who hate going to the mall, online shopping seems like the perfect solution, but do we always get what we expect? When this guy ordered a gray tank on Amazon, he expected the one he saw on the website as a reference.
He did receive a gray… dress? His response on social media was hilarious, though: "I got this tank top on Amazon and they sent me a dress. On the plus side, it does make my a** look great." That's what I call looking at the glass half full.
In a barbie world
If you thought what you see is what you get, think again. For Adam Hess, buying a rug online seemed like a good idea; what could go wrong with a rug? What was supposed to be a 'regular' size rug for his room, turned out to be, in fact, a 'regular' size, for … a Barbie house?
The advertisement only said "Rug carpet embroidered" and no size was specified. After learning his lesson, Adam shared on social media, "bought a rug online for my room and realized the importance of specifying the size of the product you are selling." Yes, it should.
Salad horror story
Whether it is to avoid cooking, trying something new or spending some time with others, the service and product offered in a restaurant are very important. Going out to a restaurant should be a satisfying experience – at least that's the idea.
When this customer decided to order a Cesar salad, she was quite surprised when she saw that on her plate was just a handful of lettuce stalks held together in what seems to be a piece of bread ring and, of course, the dressing. What would Caesar have to say about this "salad"?
Amazon did it again
Shopping online can be stressful sometimes, not knowing how our orders would turn out to be, would it fit? Will the color be the same as on the screen? When should we expect it? After placing an order, we expect the product to be delivered and finally, once the package is open have all these questions answered.
Sometimes our order is just what we imagined, but other times, we realize we were stressed for a good reason! This woman saw these leggings on amazon and, she liked it, and she decided to go for it. Sadly, not everything we see on the screen is what it seems to be.
Oops!
Who doesn't like a surprise party? When this woman organized a surprise party for her mother, she decided to order the party supplies online. She never imagined her delivery instructions will ruin the element of surprise, though.
The company in charge of the packaging not only ignored the delivery instructions sent but also made it very obvious that a surprise party was going to take place, ruining the party. Maybe she'll have better luck next year?
Through rain and shine, I'll be by your… side?
No matter the size of our umbrella, the main purpose of having one is to cover us from those rainy or intense sunny days. Most of us, before leaving the house, check the weather and decide whether or not we need to take an umbrella.
This umbrella, however, decided it was time to leave and literally flew away, as in what it seems to be an attempt of freedom, leaving its owner just singing in the rain. I think someone owes him a refund.
Another hairstrastophe
Is your barber one of those who master your requests? Well, you must be one of the lucky ones! We have all experienced a bad hair day, but some of us have it worst. You are about to witness someone who was not as lucky.
This guy clearly is not happy with this result. After visiting his barber excitedly, asking for the style he was looking for, what it came out to be was totally different from what he expected. One thing is sure, this guy won't return to this barber ever again.
Roses are red, violets are blue
Have you ever heard of a birthday party with no cake? From a classic yellow cake covered in chocolate to a charming butter pecan cake, we can't deny cake is essential in every birthday, and whether we do it ourselves or ask for it to be done, we always expect it to look and taste good.
This cake probably did taste good, but it definitely did not look as expected. When Adam's girlfriend asked for this cake to be done, she made clear instructions on how she wanted it to look. However, he did not expect the bakers to take the instructions this literally.
Not all that glitters is gold
Finding the perfect dress for prom is a stressful task. And as if it wasn't enough, for this once-in-a-lifetime event, girls tend to worry about how they will be looking like, makeup, hairstyle, shoes, accessories and most important – THE dress.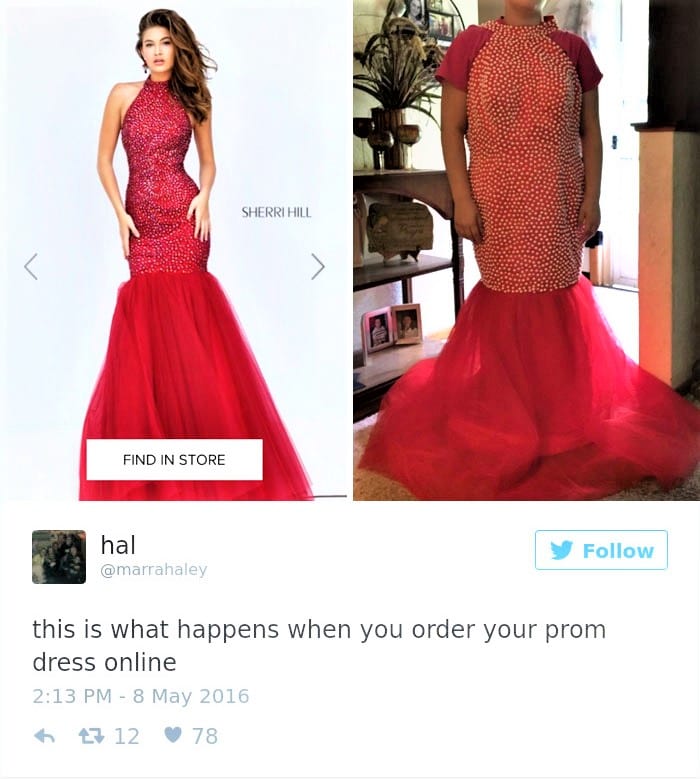 Nowadays we can find almost everything online, that's why many girls choose to buy their prom dresses online. Unfortunately, many of them regret this decision. In this case, she thought it was a good idea to buy her dress online from China. Clearly, it wasn't, and we imagine she won't make this mistake twice.
What would Jon Bon Jovi have to say?
Did you ever regret a decision you've made? For most people, picking the right design and designer before getting the tattoo, is a decision that takes time, as it should! It's very important to proofread before getting something permanently written on your skin.
While some people voluntarily decide to have a funny tattoo, others involuntarily become a meme. This tattoo "artist" did not only write the author's name wrong, but he failed at writing the lyrics too. He probably isn't familiar with Jon Bovi.
Maybe it was better to let it go?
Planning a kid's party might bring along some chaos – from choosing the right theme to the right cake design, pretty much anything can go wrong. In the attempt to do things as good as possible, parents tend to leave the cake design in someone else's hands. Some of them, however, should have probably done this by themselves.
Frozen is a movie loved by many around the world, children and adults alike, so when this little girl asked her mom for her cake to have Elsa's shape, her mother didn't think twice to fulfill her little one's wish. We can only imagine the little girl's reaction when her much-anticipated cake was finally there.
I don't know Rick…
Online shopping is very convenient, there is an infinite variety of products to purchase and it takes only one click from the moment you pay for it until the moment you have it. However, sometimes, not everything is as easy as it seems.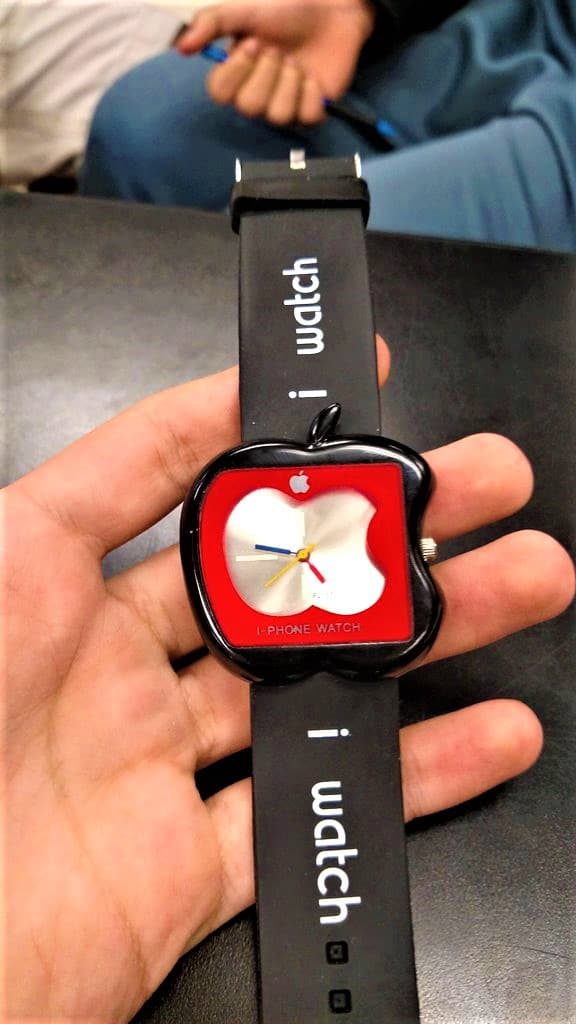 Apple products tend to be very pricey, so when this person started to look for a Smartwatch online, he decided to go for the cheapest one, and we can't say we blame him. Even though it sounded like a good idea at the moment, when he saw that his much-anticipated watch turned out to be an "I-watch," he finally understood the downsides of online shopping.
Technically it is correct
Not a fan of anything in a burger but cheese? Say no more, we have you covered! Love it or hate it. Technology is moving in fast steps and is, nowadays, helping fast-food companies to comply with customers' orders. However, it seems as if they still have a long way to go.
When this client decided to make the order through one of these machines, he had some requirements in mind on how he wanted the burger. After reading his requirements, would you have expected that result?
Mom doesn't always know best
Have you ever seen something on sale online and couldn't help but wonder whether this was real or fake since the price is just dreamy? Well, as the internet has taught us, there is always a reason to trust our instincts and doubt what seems too good to be true.
This is the case for this woman, who ordered online a pair of deckchairs for her husband and her to enjoy, in what seemed to be a solid deal, and ended up being just a hand size pair of deckchairs.
Hello Iphone my old friend
Regret – we all experience it at one point or another. Sadly, often it's thanks to the internet. The internet has not only made it easy to purchase online but has also taught us of the dangers to do so. That one-click-away purchase could bring us joy or disappointment.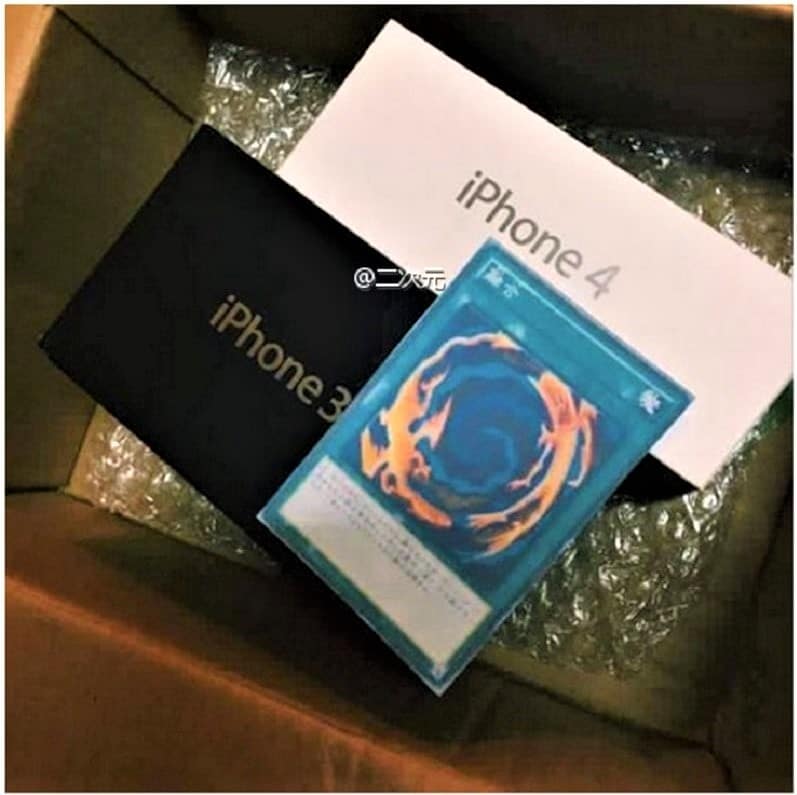 Fan of Apple? Most of us are either apple or android users. This woman thought it was a good idea to buy an iPhone 7 on eBay, but when she opened the package, she found instead an iPhone 3, an iPhone 4 and a Yu-Gi-Oh! fusion card (I thought we were in 2020). Although we wish both phones could actually fuse together, most probably it won't be happening any time soon.
The last haircut
Some barbers seem to have fun cutting other people's hair, and while some of them end up doing a great job, others really know how to mess someone's hair, leaving their customers with a deep feeling of remorse.
In this case, this little boy's mother saw a barbershop discount advertisement and thought it was a great idea to take his son there. After all, how hard could it be to cut hair? She will re-think it next time she wants to save some bucks while dealing with her kid's hair.
You had one task, human
Who said only people experience bad haircuts? In the joy to renew their pets' appearance and make them look even cuter, some owners decide to take their pets to the groomer, expecting the best. However, not all pets are that lucky.
Once upon a time, this little one was a cute ball of fur who only needed some slight grooming done. One hour at the groomer's and he ended up like this. Yes, both are the same dog, it is just a before and after picture. Can you relate to the disappointment in her face?
Online shopping never ceases to please
Who wouldn't like a pair of these Adidas Yeezy sneakers? They have been very popular since 2018, ranking in record-breaking numbers of units sold. However, as cool as they look, their price may not be appealing to many, who in the ambition to get them for a lower price, decide to try their luck online.
Andy was looking for the Adidas Yeezy 350 Boost Turtle Dove sneakers… and just when he thought he had found the perfect shoes, he was delivered with some slippers instead. These disproportional shoes look nothing like the picture, for which he definitely needs a refund.
We guess not…
The main purpose of skincare products is to make your skin look better. Isn't it? We buy the products with the only wish for them to have a positive impact on our skin and decide whether it is working or not to, probably, purchase it again.
So did Abi, when she decided to go for one of Lush skincare products, with the only hope to improve her looks. However, instead of getting that great look she expected, she found out the product gave her skin a fluorescent pink tone.
Sometimes reality doesn't meet our expectations
Have you ever been lucky enough to go to a fast-food and get your order just as it looks on the screen? Sometimes it may just look similar and other times it's so far-off, we wonder if we were given the wrong order.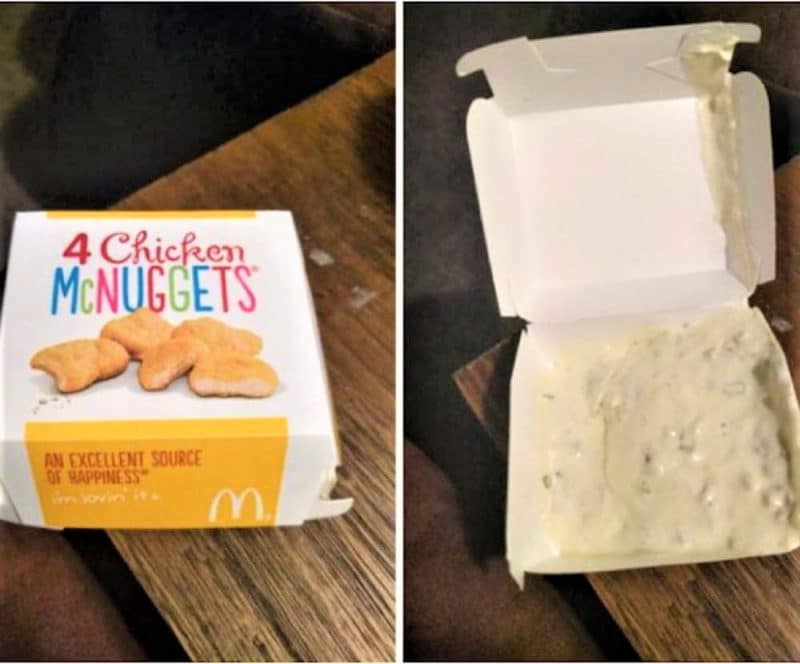 When this person ordered some chicken nuggets at McDonald's, he was not expecting to receive a box full of tartar sauce and not a single piece of chicken. We expect this person got a full refund. We hope this person got the full refund he deserves.
Game of trains
Whether it is by train or any other vehicle, traveling in first class should be a pleasant experience for the customer, who will enjoy its extra features. But what happens when there's barely a difference between the first class and the rest?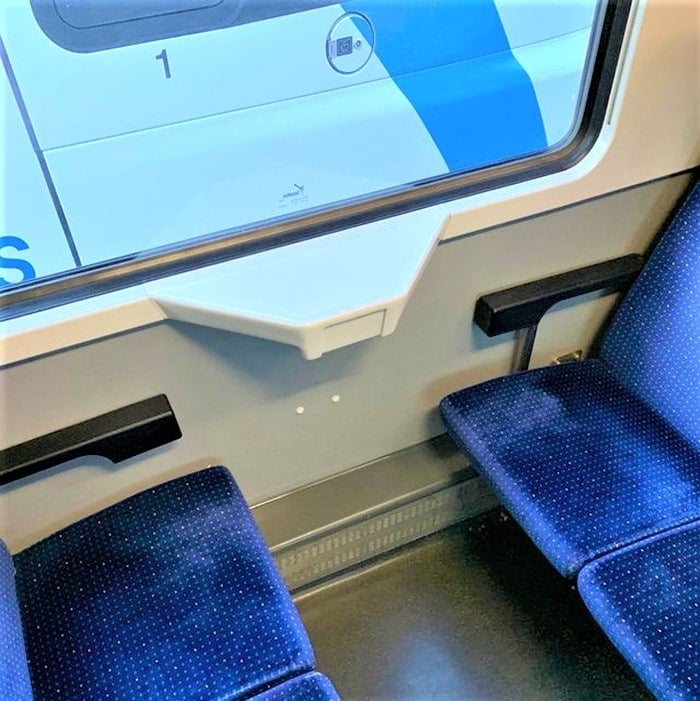 When this customer decided to purchase the first-class ticket, he made sure that his selected seats included a table. Once at the train, however, to his disappointment, he did find the seats, but not a table.
Are you alright, Jerry?
Remember Tom and Jerry? Well, although Tom did always try to catch Jerry to… well, hmm, eat him? He never succeeded! Despite their differences (and life-long rivalry), Tom and Jerry always reminded us of the importance of friendship and caring for one another.
When this person decided to buy a toy of one of his favorite characters, he was expecting to see nothing but that cute little face we saw on T.V years ago. Instead, the one he received, looked a little bit… let's just say he did not look as it did on T.V back when we were kids.
Hmm… maybe I didn't make myself clear
We are never getting tired of the internet and people's imaginative minds to sell online. Whenever buying online, however, one must be aware that what the seller is offering, is really what the customer is looking for.
It may happen that the customer is looking for a "secondhand version of 50 Shades of Grey" and the seller takes it too literally. Brilliant or devious? It's up to you! All we know is that this customer did not receive the 50 Shades of Grey he was looking for.
Yummy yummy yummy, I've got love in my tummy
Have you ever heard the saying: "It's not what's on the outside, but what's on the inside that matters?" Well, we can assure you that it does not only apply to people. Look at the following image and judge for yourself.
When this customer decided to give this chicken salad sandwich a shot, he did not expect what was coming next. What looked like a well-stuffed sandwich, turned out to be a mostly salad sandwich with just a bit of chicken in it.
No winter lasts forever
With this in mind, Suzanne Bradish decided to buy herself the $8 bouquet of 'Spring Show' flowers from Sainsbury's online store. After all, who doesn't like that Spring feeling? However, the product was not available and the replacement sent left Suzanne shocked!
When she opened the package, she realized that this was not the $8 bouquet she paid for, but instead it was an 85 cents bunch of spring onions. Alongside the package she found an explanatory note about the 'substitution,' which she later shared on social media and went viral.
A "mugging" story
Have you seen those pretty cool heat-sensitive mugs? From the Tetris heat changing mug to a constellation heat changing mug, we can't deny how awesome some of them look! So in the spirit to surprise his wife for Christmas, Matt decided to get her one of these he saw online.
What he saw online was a 'simple' dark color Christmas mug that, in contact with the heat, would turn into a more Christmassy color one. His expectation was for his wife to get surprised by the gift. However, she wasn't the only one surprised!
Wait, Patrick! That's not right!
Are you ready Kids? Aye aye captain! Does this sound familiar? If it does, you must know this popular song belongs to a worldwide famous character loved by many: SpongeBob SquarePants. His very appealing face is everywhere, on tv, toys, videogames, food, etc.
When this customer decided to buy a Popsicle, he decided to go for that cute smiling face. What could go wrong with a simple squared Popsicle? Everything, apparently. This horrifying Popsicle looks like a mix of Bob and one of the minions.
Better luck next time
Let's just say when we buy an ice cream cone, we are expecting for hmm… the cone? For those who enjoy the cone, cake cones, pretzel cones, waffle cones, sugar cones, etc. there is a big variety to choose from. Now imagine how disappointed this customer must have felt with his purchase.
For some, the cone might not be the best part, but what makes a cone is a cone! Whichever flavor you prefer, the ice cream needs a holder. What would you do in this case? Eat it as it is? Put it in a bowl?
Is this bottle half-full or half-empty?
Are you the kind of person who pays attention to details when purchasing a product? Whether you are or not, it would have been almost impossible to miss this for sale bottles in the store.
When this customer saw this hilarious mistake, he could do nothing but share a picture of it with others. We are not sure how this happened, but we sure hope the customer did not end up buying it if he has any common sense.
That's not what I ordered
Have you ever had one of those days in which you are too lazy to cook and decide to go out for some fast food you have been craving for? There you go, you order the burger you wanted, you wait and wait and finally here it is… or not?
When this customer was asked which sauces he wanted in the burger, the requirements were simple: only ketchup. Certainly, the person who prepared it took it too literally and decided to please the customer with only ketchup.
The one with the one berry loaf
Have you ever heard about those tinder nightmares? This one tells a similar story to what you have heard so far. Looking all good in the profile pic and then boom! Once in real-life, leaves you to der, am I seeing right?
When this client read "Berry Loaf" on this product and saw that it was loaded with berries, he didn't think twice to purchase it. Big was his surprise when he opened the bag and found that it was a loaf indeed, but with only one berry in it. Better luck next time! This teaches you to think twice before shopping online.