48. That's so cheesy
To pineapple or not to pineapple? For years now, pizza lovers around the world have been divided between those who hate pineapple as a topping and those who love it, because after all, Hawaii not? Whichever topping you prefer, we can't deny cheese is an essential ingredient in it.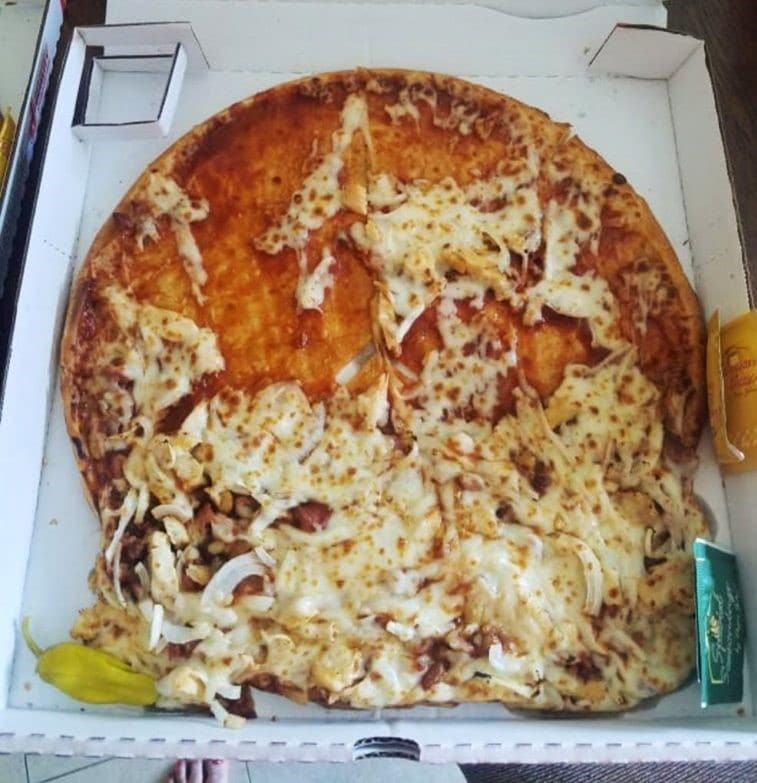 Think of how disappointed these customers felt when they opened the pizza box and saw this. Although everyone loves the crust, the toppings are just as essential. No questions asked, these customers definitely need a refund. Is there anything less appetizing than having to put the cheese back on the pizza?