44. What would Caesar say?
Whether it is to avoid cooking, trying something new or spending some time with others, the service and product offered in a restaurant are very important. Going out to a restaurant should be a satisfying experience – at least that's the idea.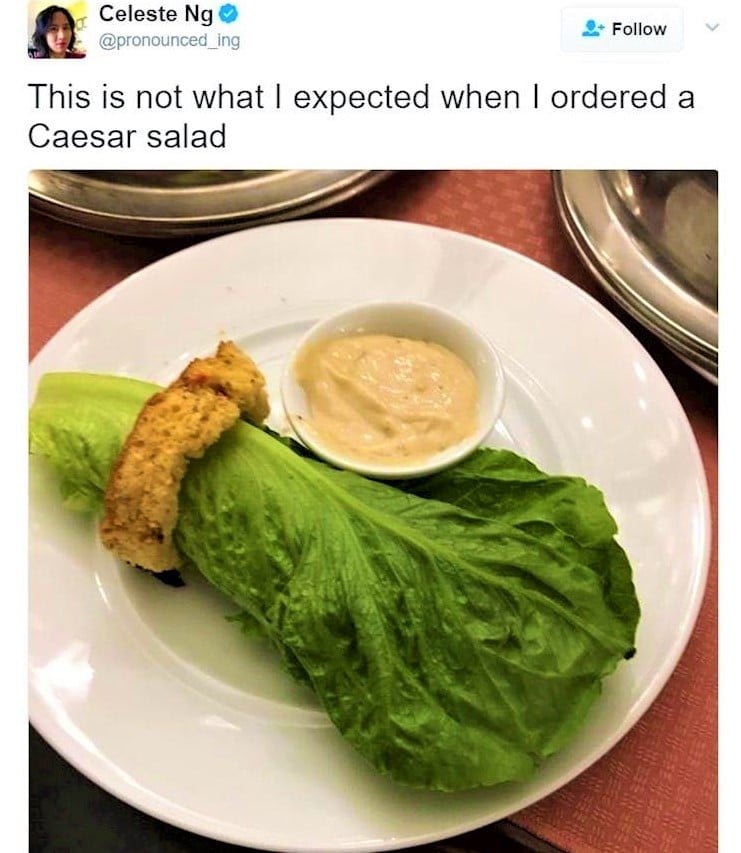 When this customer decided to order a Cesar salad, she was quite surprised when she saw that on her plate was just a handful of lettuce stalks held together in what seems to be a piece of bread ring and, of course, the dressing. What would Caesar have to say about this "salad"?