We're mad we didn't think of this first
This picture is extremely odd. First, the chairs actually look like they're comfortable! Second, there are leg rests! This picture must be from the fabled Business or First Class that we've heard about. And since you're springing for a first-class seat, you're probably allowed to do anything you want.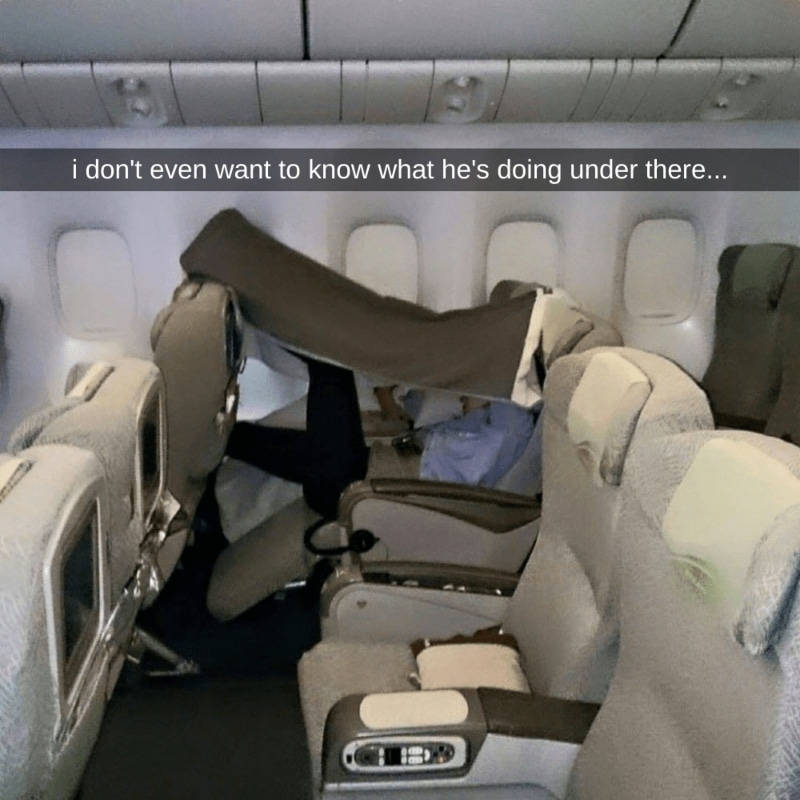 That includes making a fortress with a blanket. We can't imagine why this man needed a fortress in the first place. It looks like the entire row is void of other people, except for the guy who snapped this shot. Maybe the OP should've minded their own business! Did you think about that, OP?!