Flying is a luxury that we take for granted, but sometimes that luxury includes people we would rather not meet. In any flight, there's at least one passenger whose mission in life is to annoy the other passengers as much as possible. It might be a person snoring loudly in the cabin or someone sticking their feet where it doesn't belong (there are a lot of those people). Join us as we laugh and silently judge these 50 inconsiderate plane passengers.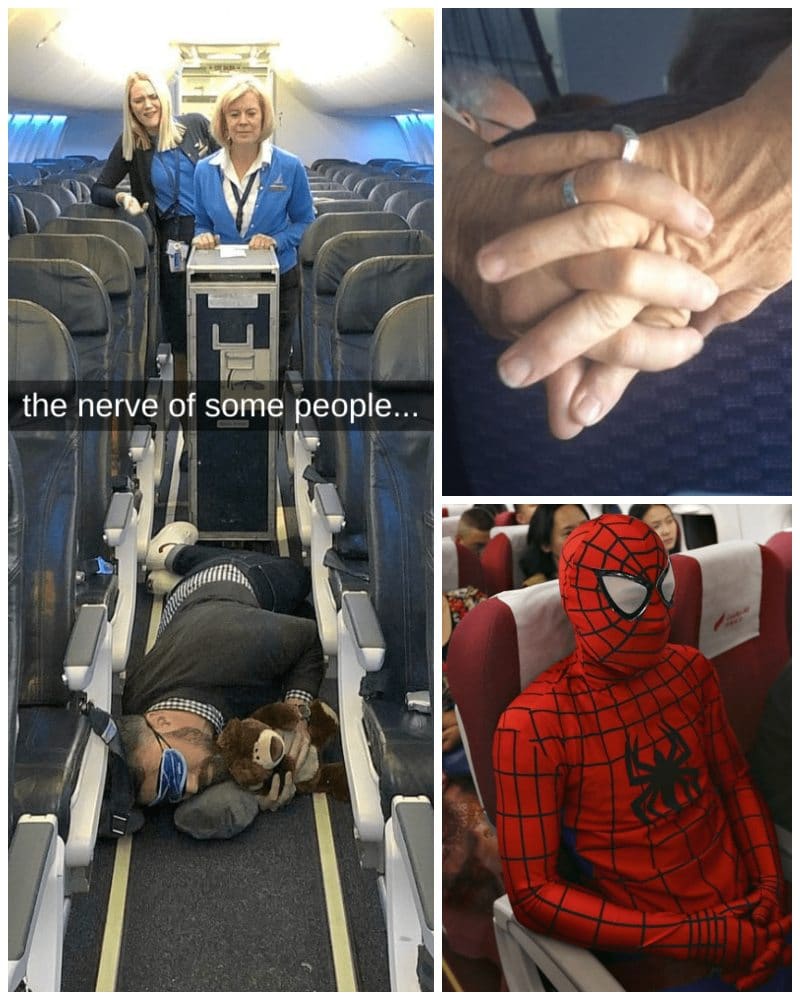 Can't birds fly?
Just because birds can flap their wings doesn't mean they don't prefer flying on airplanes. But don't planes usually have specialized compartments for animals? Still, animals probably prefer sitting in the seats than being stuffed in a cage and placed in a dark room.
That said, we couldn't even begin to imagine how frustrating it would be sitting next to this parrot, especially if it were yammering all flight long. And what do you do when it goes airborne? You can't just swat it with your carry-on bag! The best thing you can hope for is that it stays still the entire flight, but that's just wishful thinking.