NO, YOU'RE BEAUTIFUL!
There's another trend on social media where people will do anything for compliments, including fabricating lies about their past life. For instance, the woman below warned everyone to be careful about who they call ugly since they might grow up to be stunningly beautiful. Granted, she is, but her lie totally ruins it.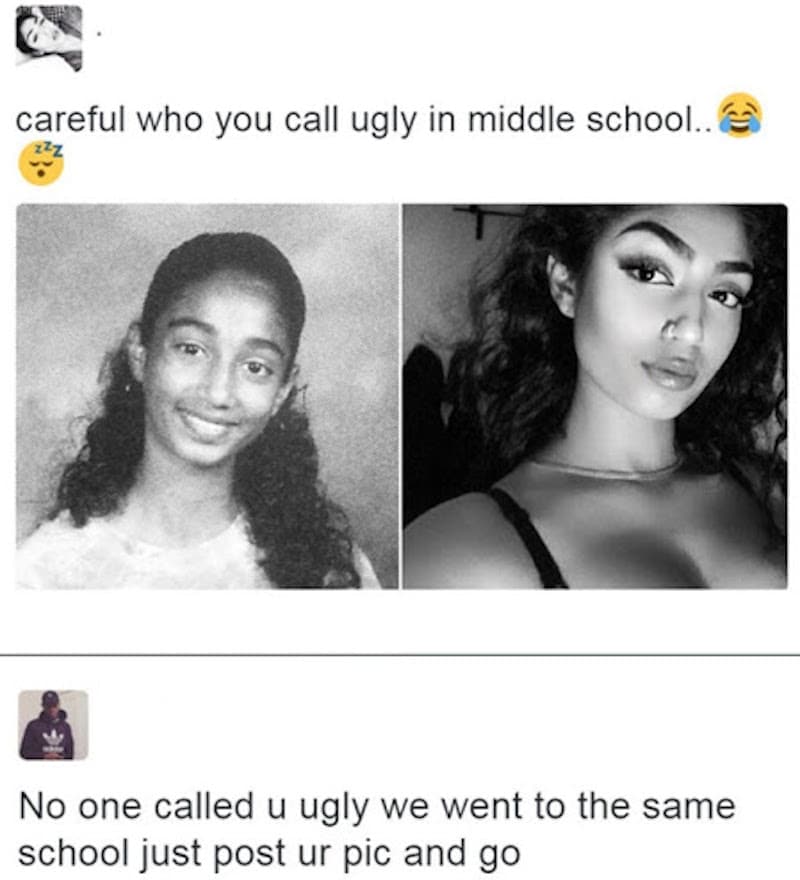 Look, nobody cares about your glow-up, especially if you're going to lie about how people called you ugly in grade school. Unluckily for her, one of her old classmates set the record straight. Nobody bullied her in high school, so she should just post her selfie and go on with her day.