Pulled a sneaky on ya!
Siri is supposed to be a highly intelligent virtual assistant. For the most part, she is. She can help create schedules, set up alerts, and even play music or podcasts for us when we ask. However, she does have a pretty savage side to her, as you can see in this post.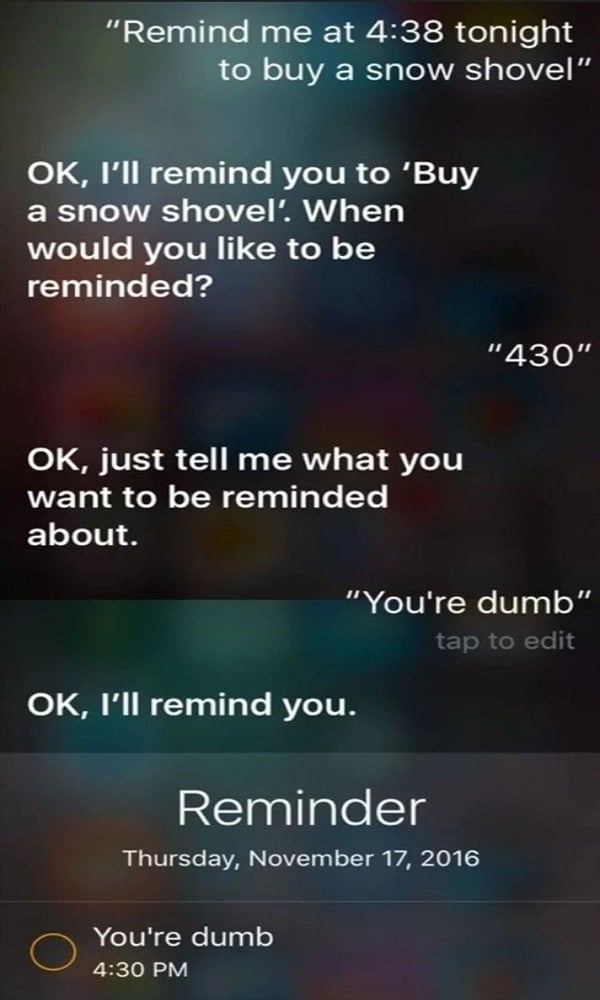 As you can see, Siri isn't above calling an iPhone owner dumb. It's been four years since this picture first began floating on the internet, so maybe there've been a few upgrades to her system. However, we truly hope not. We need more instances of Siri and other virtual assistants calling their owners dumb.