Pay me to drive you around
Nothing is free in this world. If you need a favor, even from a close friend, get ready to give something back in return. This includes driving people around. If you're not going to spring for an Uber, then at least give your friend a couple bucks to pay for gas.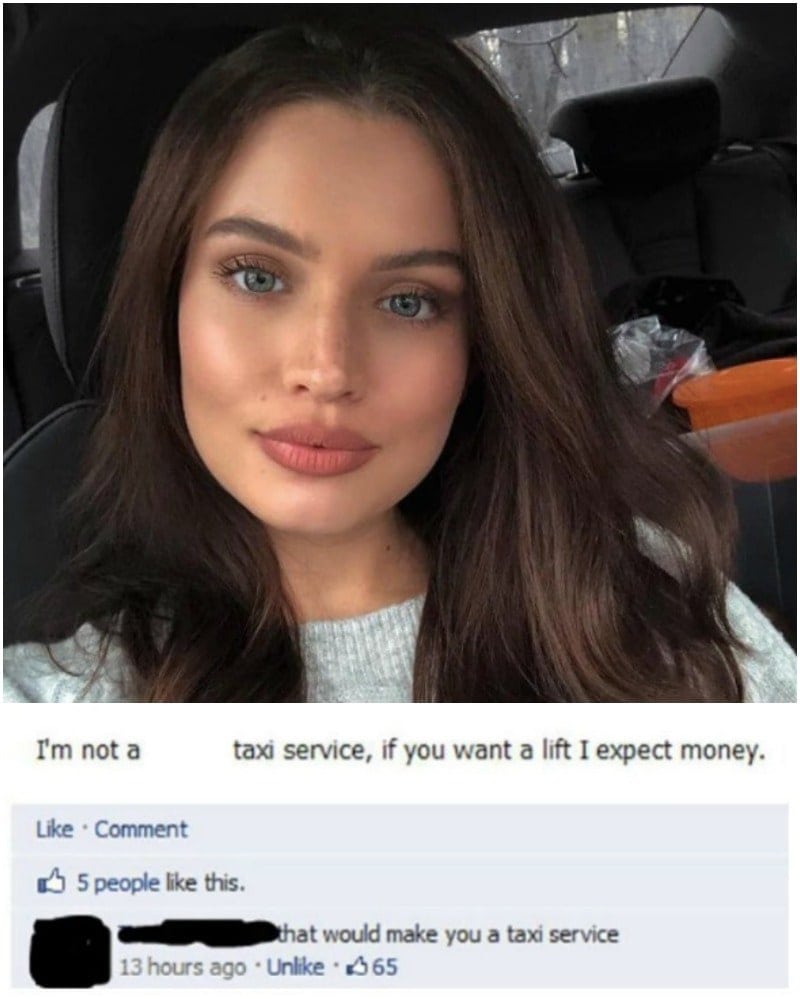 But that might be the root problem of this post. Taxis are long gone, thanks to the dubious lobbying of Uber and other ride-sharing apps. Now, nobody knows that you have to pay for a taxi! We thought those guys just enjoyed driving random passengers to their destinations. Turns out they want to be paid for their services!