Wrong, wrong, wrong, wrong
Be careful of what you post on social media. Your misinformed notions just might end up convincing the masses, whether that was your intention or not. People will quote the worst things, like how NEWS is an acronym for notable events, weather, and sports. While this would describe what the news is in a nutshell, this couldn't be more wrong.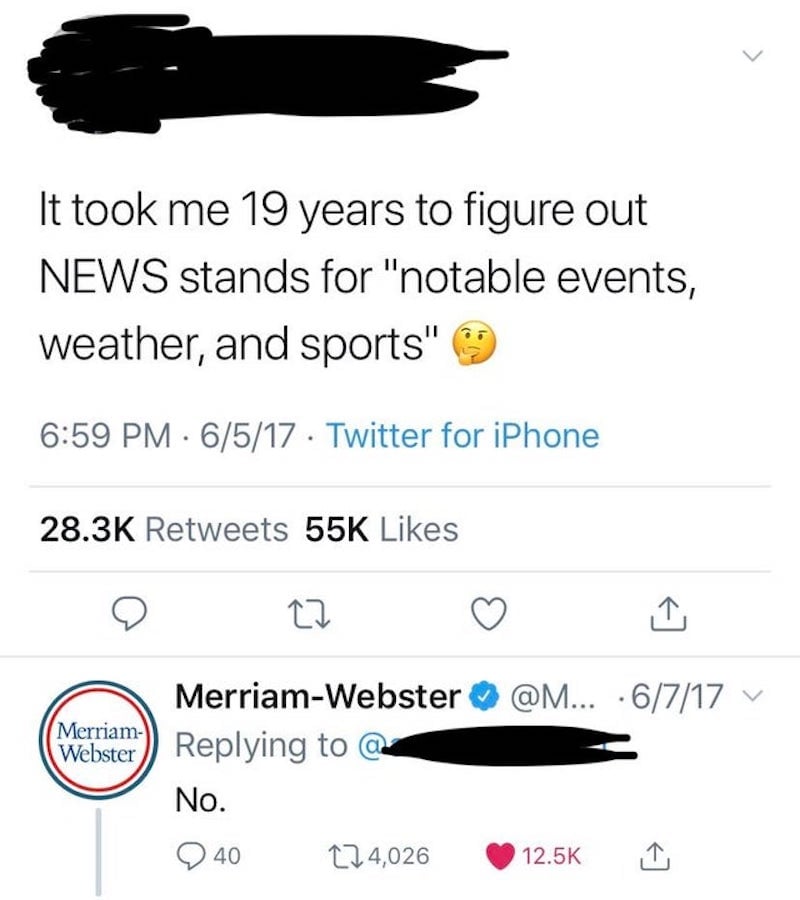 And who better to put this person in their place than Merriam-Webster's Twitter account? If someone's going to know something about language, it's the creator of one of the most infamous English dictionaries. The simple "No." response totally shut that person down.