Gotta assume the worst
There's a trend on social media where people post red flags about their partners. For instance, this lady wanted to alert the masses that if he leaves his phone face-side down, it means he's hiding something. This might be true, but is it really a red flag? Some people always assume the worst of others.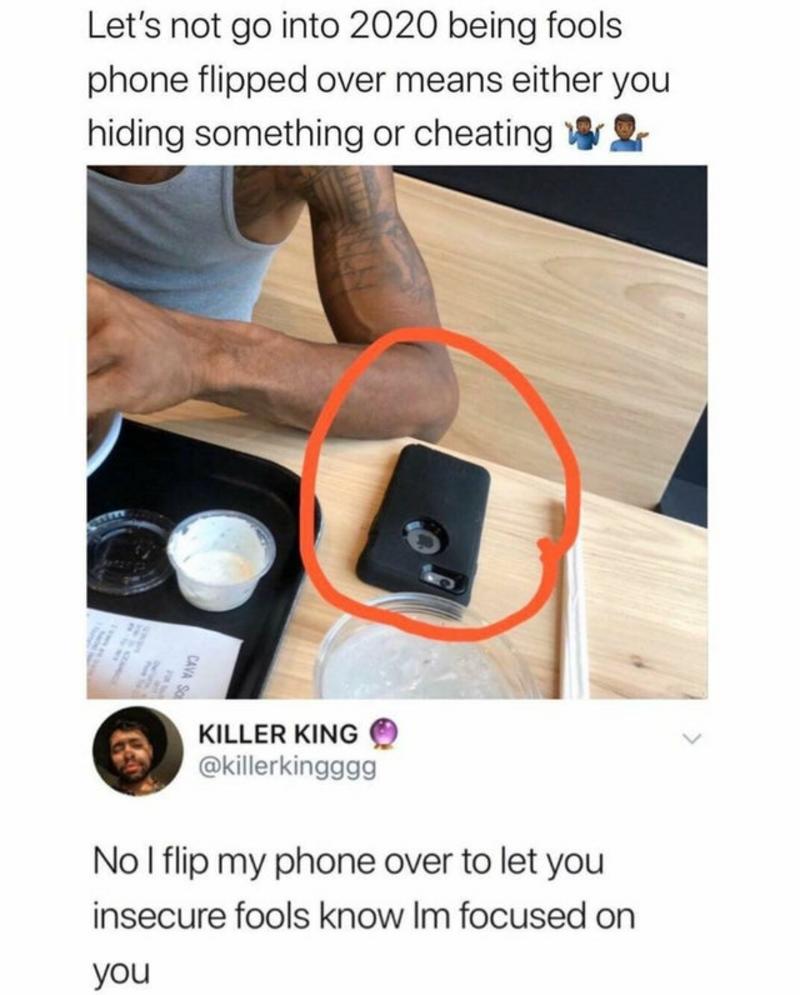 It turns out that the man flipped his phone over because (get this) he was giving his partner his full attention. Phone notifications and calls can take a backseat. Turns out he probably shouldn't have bothered since she was too busy trying to spot minor faults.