My gerbil ate my homework
Just because you pay tuition doesn't mean you can do whatever you want in class. You're there to learn and follow rules set up by either the campus' administration or the professor. If you violate any of these rules, the best you can hope for is disciplinary action.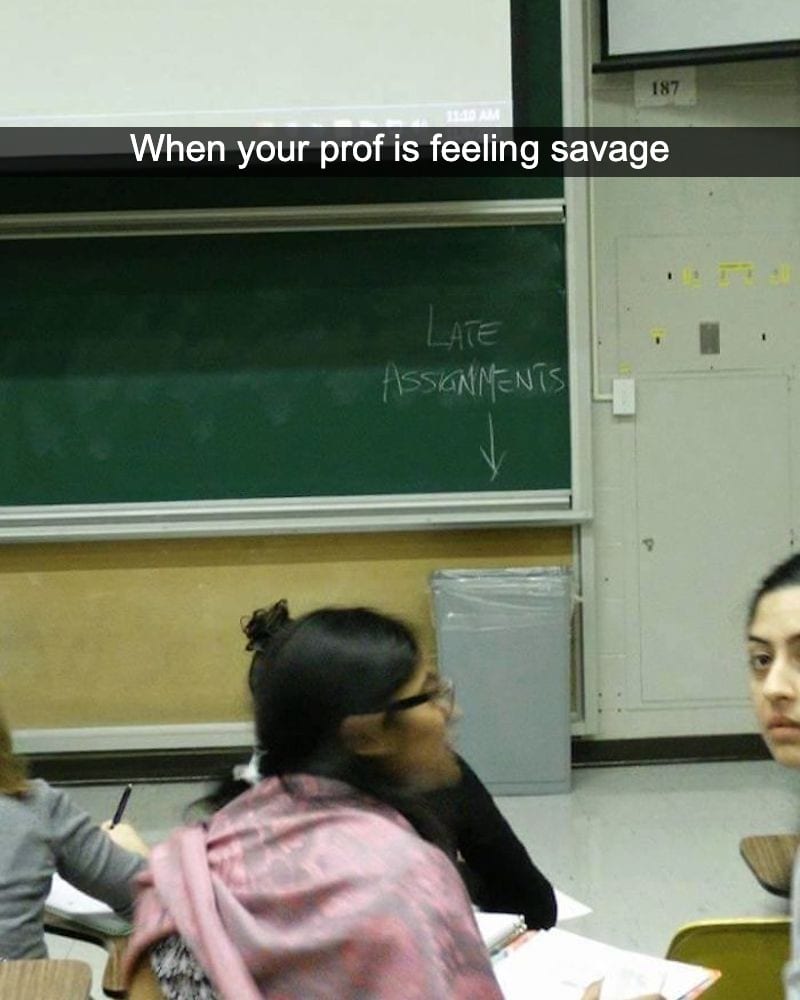 The professor of this classroom appears to be fed up with late hand-ins. It takes forever to grade an assignment, and if your work is already past the deadline, you've threatened to ruin the professor's groove. So, we definitely see where the professor is coming from. If you can't hand in your work on time, don't even bother.