New life without you
Looking at memes of people rejecting advances from exes is one of our guilty pleasures. If you've ever been in this situation, you should appreciate just how much courage it takes to reach out to an ex and how painful it is to get shot down. This particular exchange leaves a pretty wide smile on our faces.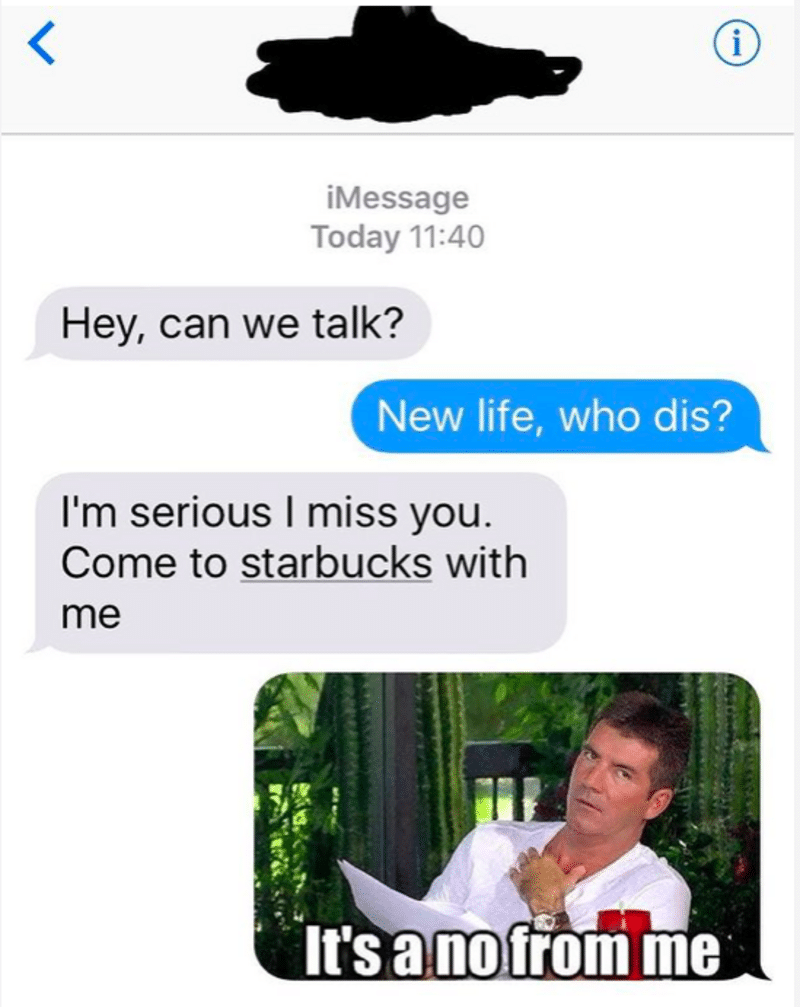 If your ex responds with the "New life, who dis?" line, save yourself some dignity and walk away from the conversation. This person tried to convince their ex by pulling out the "I miss you" card, which only makes us laugh harder. And that Simon Cowell reaction meme in the end? Priceless.