Confidence is an asset that you should cherish, but having too much of a good thing is never a good idea. Nobody likes people who consider themselves better than others in every conceivable way, but we do enjoy seeing those kinds of people being taken down a couple of notches. Below, you'll find hilarious examples of people who received a healthy dose of reality and an important lesson on being humble.
Connect the dots
There are some teachers who can take a joke and others that can't. And if you're known for being not-so-bright in class, well, your jokes will most likely fly over your teacher's head. That's what happened when this student tried to be cute with their algebra test.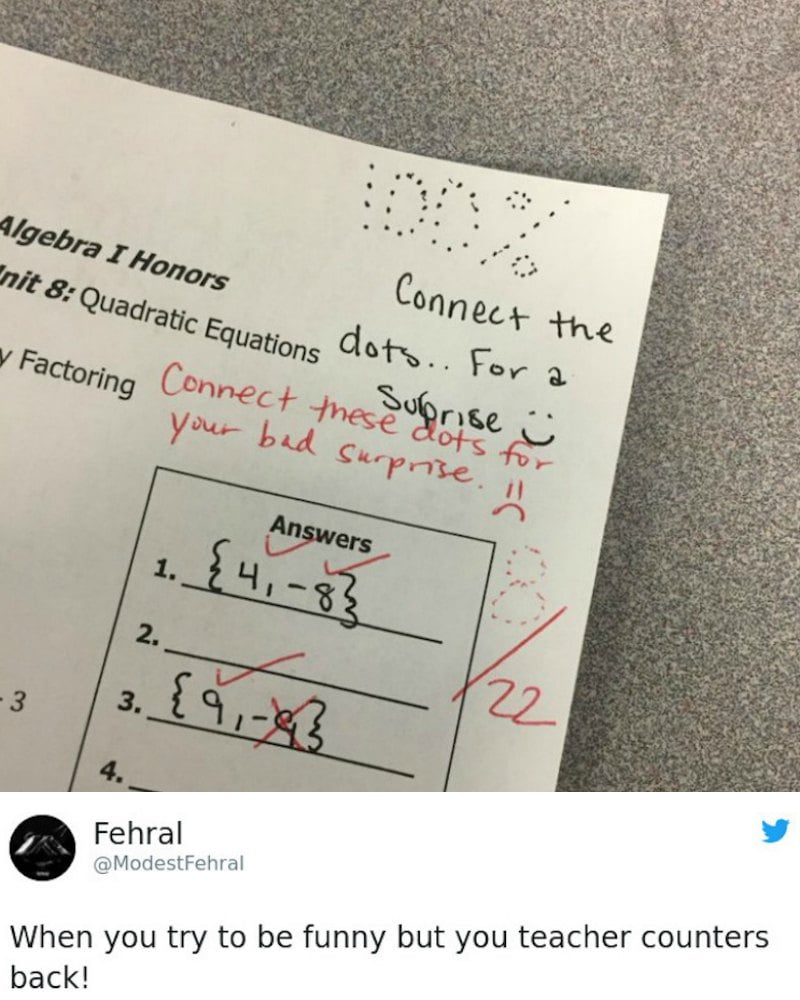 Well, two can play at connect-the-dots games. Sadly, the student would be in for a horrible surprise. They scored 8 out of 22 on their exam, or roughly 36%. Aren't algebra teachers notorious for being unplayful characters who'll round your 100 to a 95 just because? Next time, choose your audience before initiating such tomfoolery.