You Need More Lotion, Sir
That's a fascinating photo that makes us feel a little uneasy. The hexagonal design on his back suggests something futuristic, but if you look carefully, you'll see a guy rowing a canoe on a lake with a mountain backdrop.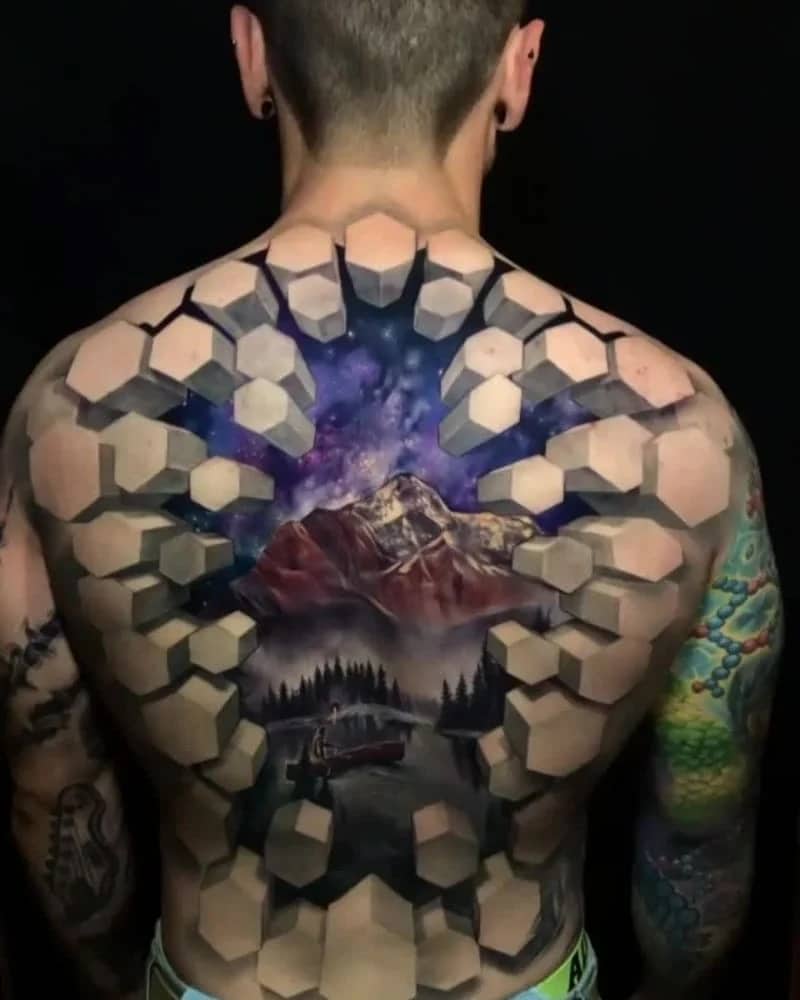 The tattoo on this guy's back is the most creative we've seen in a while. However, we can't imagine how stunning it would be if this guy lost his muscle tone in the future. We can't help but believe that this chap should use more lotion to remove the uneven edges all over his back.