Pack Their Outfits in Ziplock Bags
Planning a family trip? Yay, you! Here's a hack that will make packing your kid's tiny clothes much easier. Instead of dumping them all into the bag, pack each day's outfit (tops, bottoms, socks et al) in individual ziplock bags.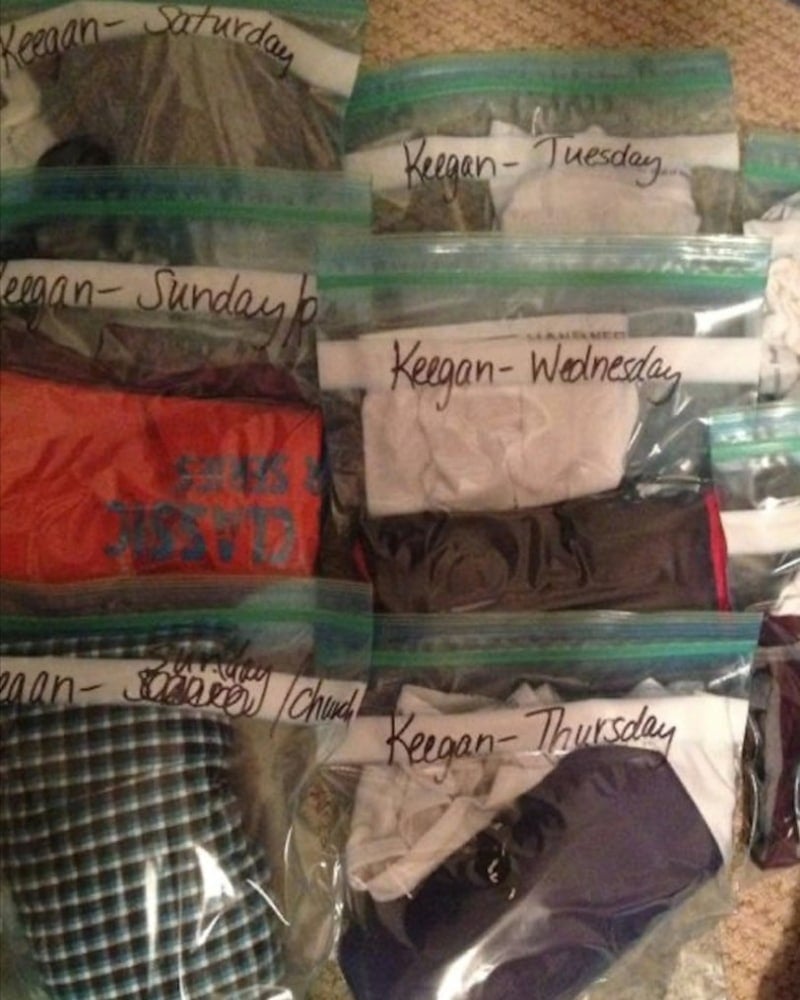 That way you have everything you need in one place and you don't have to rummage through your bag in the hotel room looking for things. Don't forget to label the bags and write which day each one is for. It may seem like a lot of organization but trust us, it will simplify your life and save you a lot of time.