First World Problems
First of all, period products are a necessity, not a luxury item. It's not like women can just "cut down" on their periods. Regarding the cost, it's a very real and expensive issue for many women who struggle to afford these products every month. And it's not like they can live without them; it's a necessity!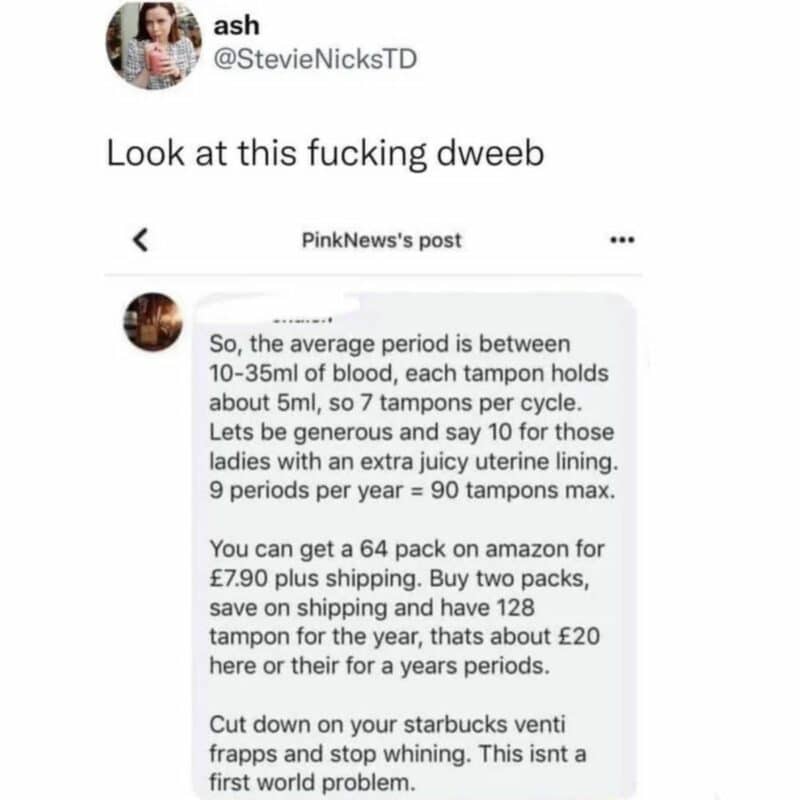 Meanwhile, this guy is probably spending more money on his daily coffee fix than some women can afford to spend on period products in a year. The reason why so many people advocate for free period products is that they're a basic human necessity and not a luxury like Starbucks coffee!