Ant & Dec
YouTube
Britain's favorite TV hosts Ant and Dec couldn't wait to get their hands on the wedding invitation. They've recently won their 17th consecutive trophy for Best Presenter at the National TV Awards, which is quite an accomplishment. But unfortunately they never got one.
In-between their regular presenting duties on their three popular TV shows, Saturday Night Takeaway, Britain's Got Talent and I'm A Celebrity, this dynamic duo have found time to become royal correspondents for ITV, in the documentary When Ant And Dec Met The Prince: 40 Years Of The Prince's Trust and hosting The Queen's 90th Birthday Celebration. They've also interviewed Prince Harry a few times and truly enjoy his company.
Strange But True: In 2003, the pair trademarked their title in the UK.
Elton John
In a recent interview, pop-star Elton John revealed some interesting details about spending time with the newly-engaged Prince Harry last summer in Sicily. "I could tell that he was totally in love," John said. "He didn't really discuss much personally but he said 'I'm in love' and I thought 'good for you.' Both of those boys seem to be ecstatically happy and that's all you want people to be."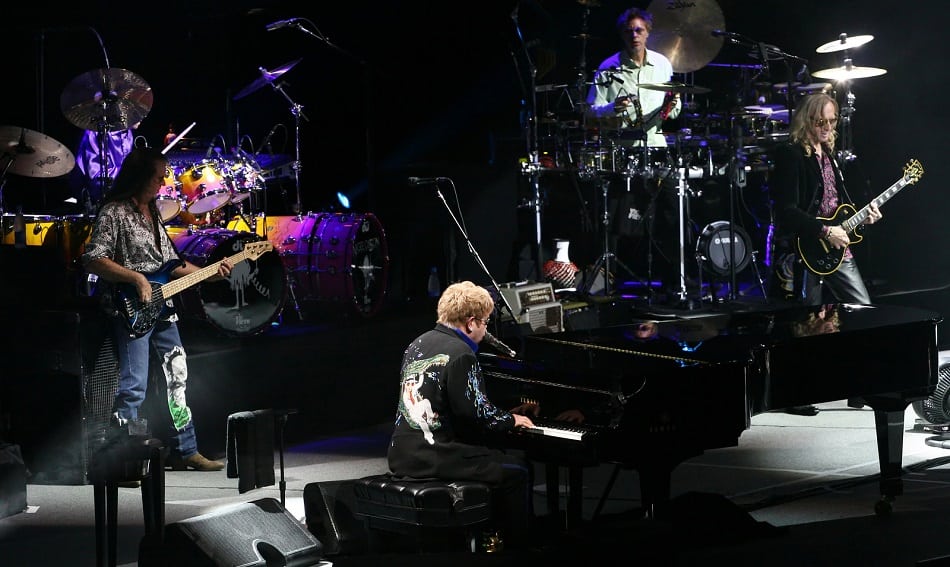 John's close connection with Prince Harry and Prince William results from his friendship with the late Princess Diana. "[They're] very special to me because of their mother," the singer said in the interview. John played the piano at both the afternoon and evening receptions.