Witnessing and experiencing near-death situations are two very different things. You might never realize how close you are to the end until a massive projective comes flying at you on the freeway. Be happy with what you have, live life to the fullest, and make amends with those who wronged you. You never know when it'll be your last day on Earth. Here are 50+ pictures of just how crazy-lucky some people can be while staring the Grim Reaper right in the eyes.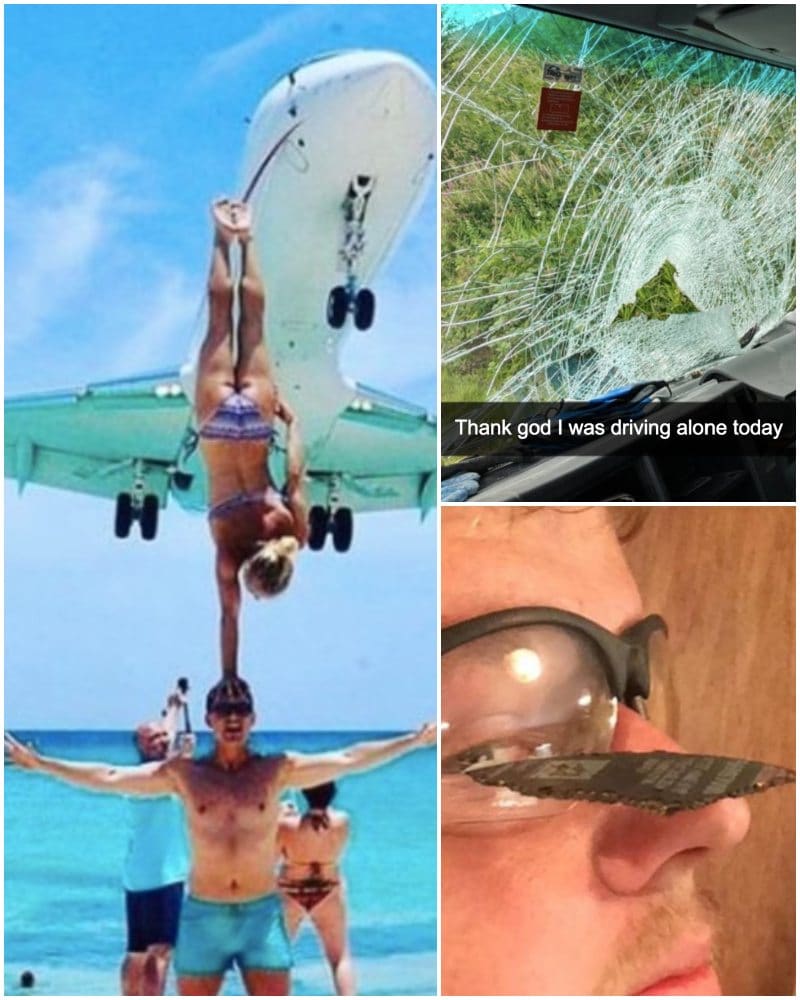 Barely hanging on
Do you realize how dangerous it is to control a 2-pound piece of steel, metal, and computer components at 80 MPH down the highway? Yeah, that thin layer of glass and plastic panels surrounding you aren't going to be of much help if you swerve off the road and find yourself staring down a cliff.
We don't know what happened to the driver prior to their car stopping right on the cliff's edge, but we're glad they weren't traveling any faster at the time. We know this is the wrong thing to think about, but how hard was it to retrieve the car afterward?