Traditional marriage in Tiv, Benue State is one of the richest in the country. Way back in the days before it was taken over by the modern marriage arrangements, traditional marriage in Tiv Benue State used to be very fun and sudden, but that's just their traditions during those days!
Back then a girl who is coming back from the village stream or from fetching fire wood is usually surrounded, ambushed and taken away by the suitor as if she was accidentally kidnapped.
But since that is no longer practiced now, let's not busy ourselves much on that and instead, go straight to the present day traditional marriage rites of the state.
So if you are interested in marrying from Tiv Benue state, you are highly welcome as we will be providing you with some detailed list requirements for actualizing your dreams of getting a bride from Tiv Benue state.
Traditional Marriage In Tiv Requires You To Take The Steps Below
1. After the groom's first visit with few of his family members to his in-laws place, he is then expected to come back officially for the introduction.
2. While coming at this time along with his people, he is required to bring a bottle of wine and hot drinks, with bag of salt and bush meat if the bride's family request for that.
3. At the introduction, both families chooses a date for the traditional wedding and then the groom's family is provided with the full list of things to be provided for the wedding day.
SEE ALSO: List Of Traditional Marriage Requirements In Yoruba Land
4. According to their culture, the male and female members of the bride's family are separated in two rooms while the groom along with his own family members are asked to join the bride's male families in the room to discus the dowry and the payment.
5. When this is done and the bride price paid, the woman is then asked to come and show her fathers (all the elderly men in her family) the man she wishes to marry by giving him a drink just like it's practiced in Igboland.
6. After this is done and while the female members of the bride's family are still in the room, the girl then takes her man to them there where she is given some advice by her mothers in the room.
7. Though not mandatory, the youths of the bride's family usually demand some money from the groom which he may find one way or the other to dodge or give them whatever he feels like; mere protocols at times!
8. When the traditional rites are done with and fully observed, the groom's family are then treated to their traditional musics/dance and this process is called "kwase kuhwam" this is mostly common if they are both Tiv people.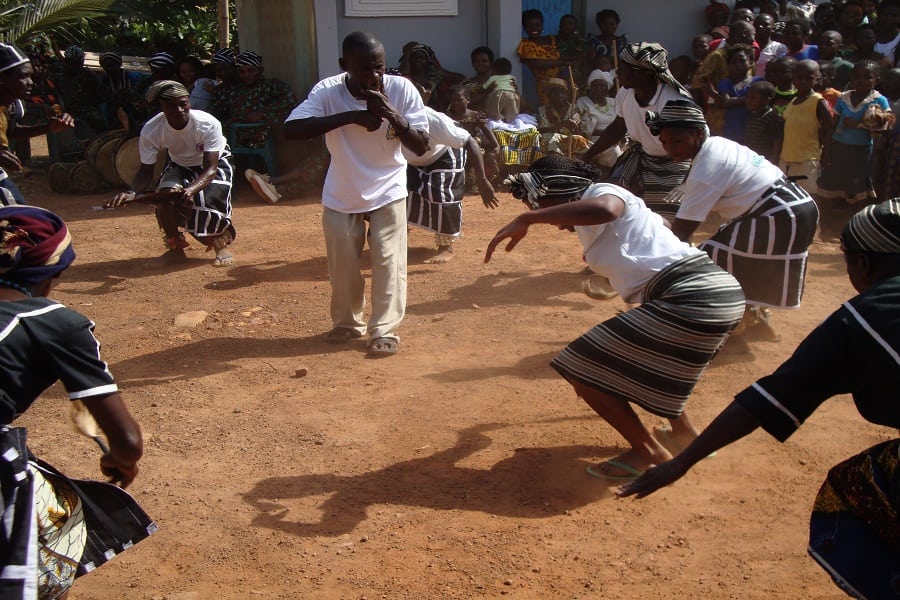 These are just few basic requirements for marrying a Tiv lady. Though with a rich tradition, their simple ways of life often go a long way in making the otherwise expensive requirements look so simple and easy to fulfill.
Not to be overlook also, is the flexibility of marrying a Tiv woman. Most of their items on the list are negotiable and could be substituted with cash easily. As if keeping the best for the last, guess how much an average Tiv bride price is?
SEE ALSO: List Of Traditional Marriage Requirements In Igboland
Well, while you are thinking about that, take your little time to acquaint yourself with the detailed list of their traditional marriage requirements first.
For the father you are expected to provide the following:
1. Pig
2. Azenga (cowries)
3.Matches
4. Local gin and some cash which is usually meant for the replacement of the drinks in case it finishes soon.
Then for the mother you are to bring items such as as:
1. Chair
2. Table
3. Necklace
4. Broom
5. Basin
6. Mat
7. Wheelbarrow
8. Bush meat
9. Salt
10. Palm oil
11. Mudu, (Bowl) for measuring things
12. Umbrella and soft drinks.
Then for the bride price, you are expected to part with a large sum of N2.00 or less! But hey, when it comes to beauty and homely female folks, the Benue people has them.