Read and Sing to Themselves
Now, you're probably wondering what an introvert does when they don't talk to other people. You're not the first person to ask that question. Basically, introverts will use their personal time—i.e., every second of every day of every year until they kick the bucket—to read books and sing to themselves.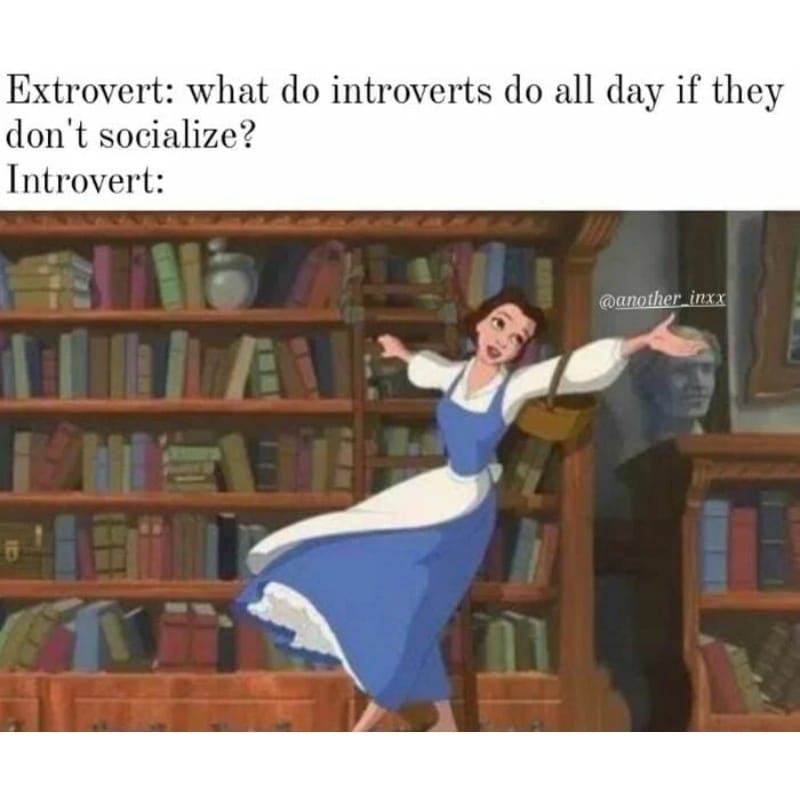 Once in a while, they'll engage in imaginary conversations or arguments, coming up with clever comebacks that they could use in such wildly niche topics of contention. If they have any spare time, they'll binge-watch their favorite TV show for the umpteen-hundredth time while stroking their pet cat.