Adjustable Shelving
Shelving units can be an excellent use of space, helping your store items on the wall. They turn your walls into prime real estate. However, your shelved things sometimes change. So when you get a new item you want to store on your shelf, but it's too tall, what are you to do?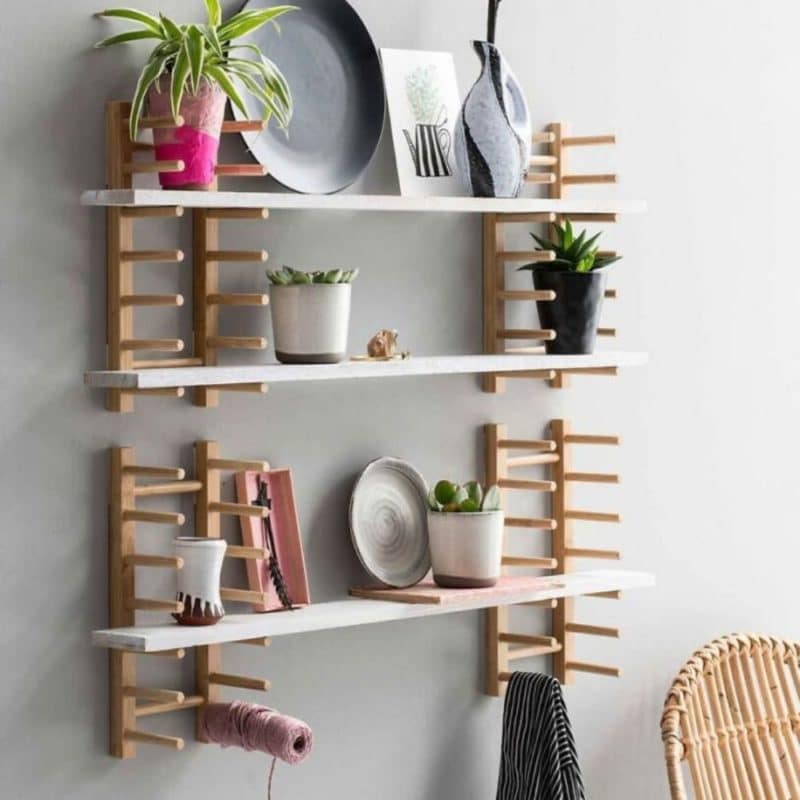 provided by constative.com
You won't run into this problem if you have adjustable shelves. You can construct your own set of moveable shelves using IKEA lid dividers and some wooden planks. The lid dividers make it easy to move the shelves up and down as you need since the wood plank isn't attached to anything.