He Doesn't Even Go Here
Mean Girls is one of those movies you could rewatch a hundred times and never get bored of. It's full of funny jokes, memorable lines, and meme-worthy moments like this one. Remember the scene where Damian points out that the girl talking about making a cake out of rainbows and smiles doesn't even go there? Hilarious!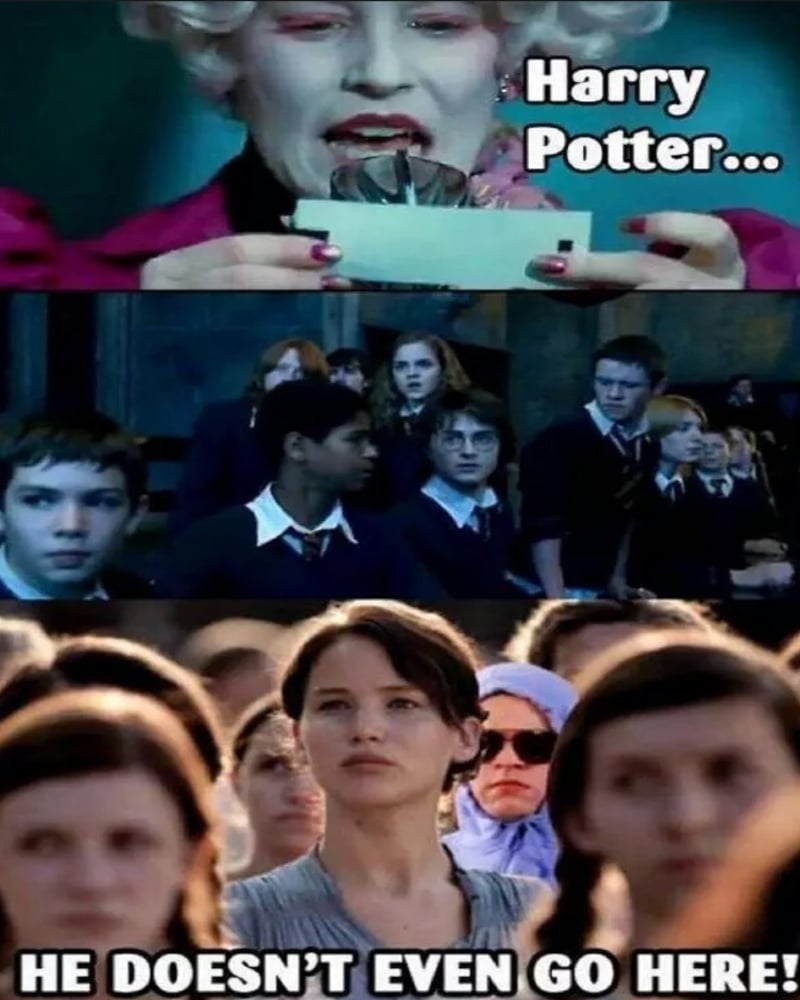 Now, imagine if Effie would pull up Harry Potter's name during the reaping for the games. Katniss would probably point out that "he doesn't even go here." Actually, she would probably let him continue to the games since he is a wizard and all that. Plus, that would mean both Prim and she would stay safe.