What About the Boy on Fire?
Sometimes, we can't help but feel bad for Peeta Mellark. For starters, there's the fact that he's a genuinely good human being who is forced to fight against other innocent citizens just to be able to live another day. Secondly, while his feelings for Katniss are real, it wasn't quite reciprocated leaving him pretty heartbroken.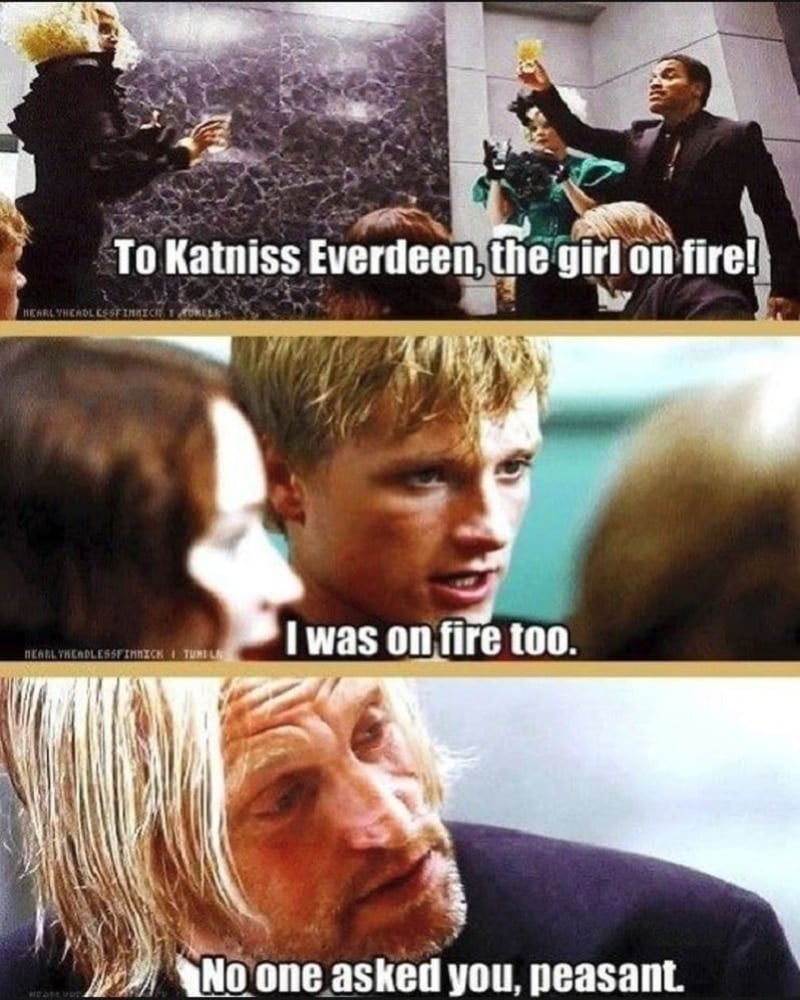 Lastly, while Katniss gets all the attention and praise, Peeta is constantly overlooked by everyone. Why did she become the 'Girl on Fire' when he was right there by her side also on fire? Doesn't he deserve a cool nickname too and no, nothing to do with bread, please!