Talk About Priorities
This is the most accurate description of The Hunger Games we've ever seen. On one hand, we have the leading lady Katniss Everdeen trying to figure out how to stay alive, first in the games and later when the government wants her dead. She's scared, angry, guilty, and going through a truckload of emotions and what do the guys care about?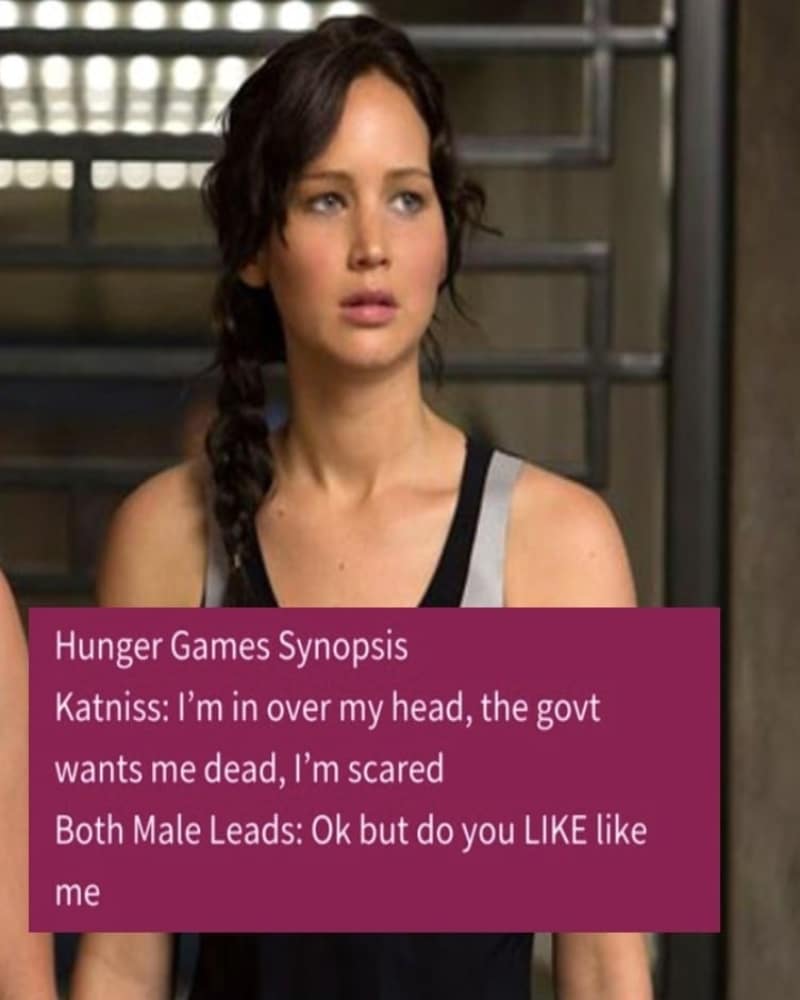 They only want to know if she "like" likes them? Sure, they are helpful sometimes but everything they do seems to have an ulterior motive. Come on gentlemen, get your priorities straight and stop pressurizing our girl with silly things that can wait. She has a rebellion to lead!