Same Same But Different
With millions of fans worldwide, it's hard not to compare the Hunger Games and the Twilight series. While both feature a love triangle, the leading ladies are nothing alike. Katniss is strong, independent, knows what she wants, and doesn't let men distract her from her goal (for the most part anyway).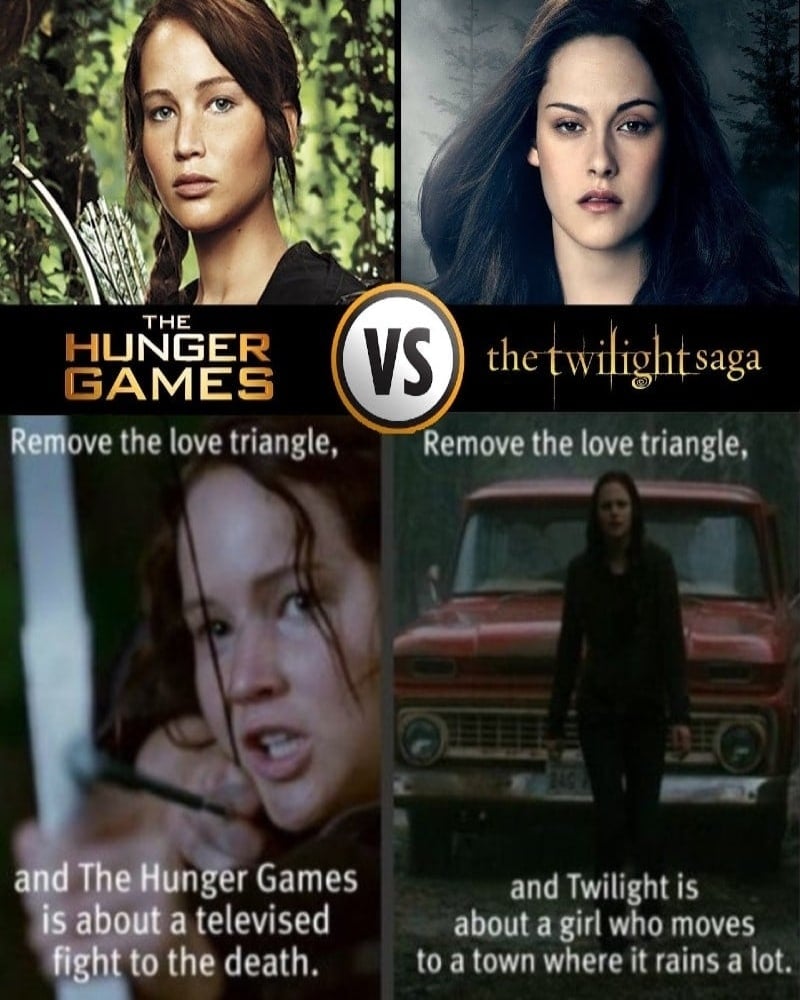 Bella, on the other hand, is your classic damsel in distress who spends all her time trying to figure out her feelings for the two men in her life. Take away the love triangle and the Hunger Games would still be a fun watch. Too bad we can't say the same about Twilight. Sorry, fans.