We all need a place to call a home. For some, what makes a home are the four walls surrounding it and for others it's the people they share it with, but whatever the definition may be, we all need a roof over our heads, and a place to welcome us at the end of the day. In the past few years, the minimalism trend hit us like a wave, and people decided they don't need much in their house to make it a home, whether it's clothes, kid's toys and even furniture. This trend didn't pass over Kim Kardashian, who emptied her house of furniture completely, and it didn't pass over Jessie Lipskin either! That's why this young girl decided to take an old bus and make it her home. Living alone, she resolved she doesn't need too much space, and she doesn't have many clothes or belongings. with her two hands, in three years she built herself the ultimate dream home. After reading this, you'd consider giving up your house to live in a bus.
Starting over
It seemed as if 30-year-old Jessie Lipskin had it all figure out – she was living in a hip New York apartment, one that most people can only dream of. She also had a great job in finance, by all standards, one that allowed her to enjoy the luxury New York city offers.
But she felt like something was missing, or the other way around – she felt like people, including her, hold onto too many material things. She was working very long hours to finance her apartment, and she felt like it wasn't worth it.
Giving up the good life
That's when she decided to give up her apartment. She bought an old Greyhound bus on eBay for $7,000. That was only the tip of the iceberg considering what she spent in the next three years for renovating it.
Growing up in Manhattan, Jessie didn't even have a driving license when she purchased the bus! Any true New Yorker knows you don't really need a car to commute around the city. Thus, after she bought it, two of her friends accompanied her to California and drove the bus across the country back to New York.
An elegant solution
According the Jessie, RVs lacked the elegance she was going for, and so she was looking for something more aesthetic. That's why when she spotted this vintage bus on eBay, she didn't think twice before buying it!
Kim Kardashian may have given up all her material belongings, but I doubt she could have traded her Hollywood Hills house for an old passengers bus. Then again, after you see what this bus turned out to be, you'd be surprised where a vision and determination can get you.
Her new (tiny) home
When she started this project, Jessie didn't have much experience with DIY. Growing up in Manhattan, much like she had no use in a driving license, she didn't get her hands dirty with repairs or such works.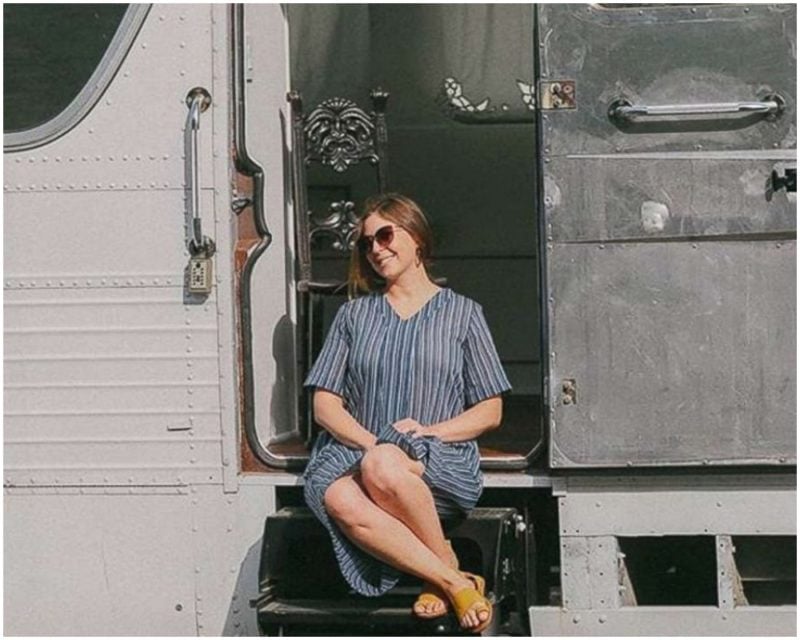 Comments of Jessie's new lifestyle choice were controversial – some of her friends and family supported her decision and were excited about this project, while others thought it was a reckless, crazy decision.
Sustainable
What inspired her to embark on this project was the tiny home movement. Jessie is a strong believer of sustainability; one example is that she maintains a vegan diet. If she practices in other parts of her life, she figured, why not go all the way?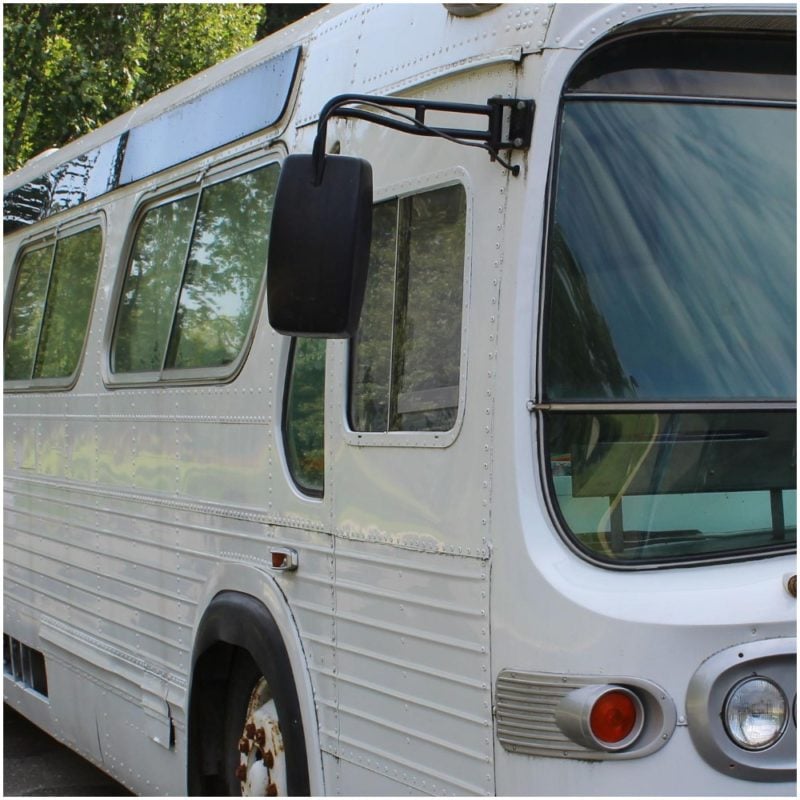 The tiny home movement, part of the growing minimalism trend of the past years, preaches for sustainability and protecting the environment. It also offers a great housing solution for people wanting to save money, and thus it's most common among young students saving up.
A long road ahead
Now that she had a vehicle, a driving license and plenty of motivation, it was time to hit the road – but where do you start a project like this one? When she bought the bus, it still had passenger seats in it
Jessie started by removing the seats (and selling them – we already mentioned she was pro sustainability), and she happily accepted any help that was offered her. During the time she was renovating the bus, she rented a small flat near the parking lot where it stood.
He huffed and puffed and the walls stayed!
What do you assume would pose the biggest challenge when transforming a bus into a home? Perhaps the ceiling, the floors, or maybe the plumbing? Jessie shared that the hardest challenge for her was building walls and storage areas.
Though she didn't have much, she still had some clothes and other basic belongings, and she needed closet space to store them. These posed challenges that Jessie didn't even consider before – if you park the car at a certain angle, you might not be able to open one of the closet doors.
New skills
She quickly learned you must account for the house's movement and consider the different angles it might be parked in. As one can expect, working on a moving home is a lot more challenging than a regular one.
The fields where Jessie needed the most help were plumbing, electricity and carpentry. Luckily for her, wherever she took her bus, people were willing to help. Jessie was proud of what she was making, she wasn't trying to hide it, and so she kept both the license plate and the plate that contained details of who the bus was constructed by – and hung them proudly on the new walls.
Free to be creative
When living in rent, more often than not, you don't have the freedom to paint the walls or even decorate the house as you'd like; sometimes even putting up shelves is off limits for temporary renters.
Building your house from zero inside a bus has obvious financial advantages, but aside from that, it's also extremely fun, because you have the chance to be creative and turn it into your dream home. And that's exactly what Jessie did.
Feels like home
Step by step, Jessie equipped the house with everything a person might need, to the smallest details. She decorated the walls with art and equipped the kitchen with a large sink, a wooden counter top, an oven and stove top.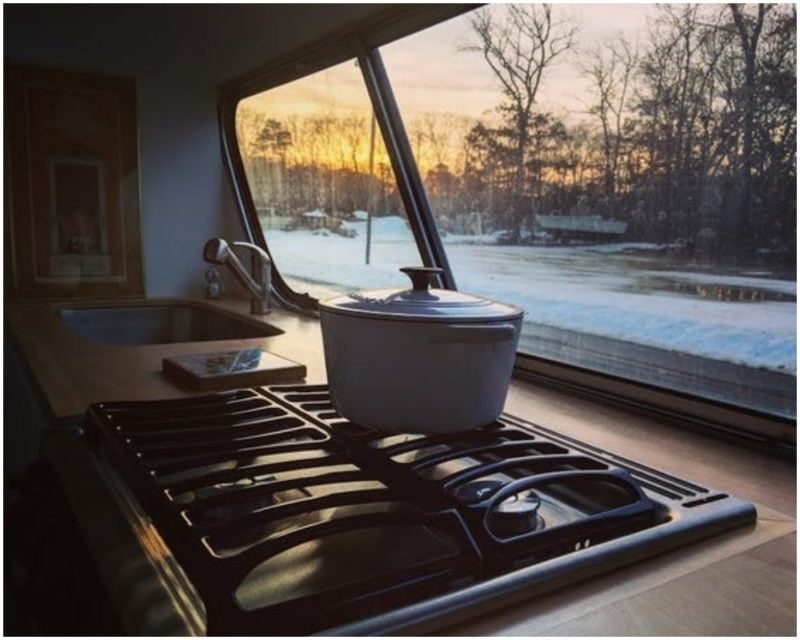 She also has an energy-efficient (what else?) washing machine, and a full standing shower that wouldn't shame some hotel rooms. But the best part about the house is no doubt the bedroom.
Read into it
Jessie doesn't have a TV in her tiny home, not because she doesn't have the room, but because she doesn't need one. She parks her house wherever she wants, and she often chooses the country side, so she could wake up to the sound of birds outside her window.
Reflecting on her life before this big change, Jessie says her busy Manhattan lifestyle and demanding job didn't allow her the time to read. There's almost nothing in the world she enjoys more than reading, and she couldn't find the time for it.
Sentimental
Naturally, the size of her new home required Jessie to give up some of her material belongings. One thing she wasn't willing to give up were heirlooms and memories of her family, such as old photos of her grandparents, and some of their vintage items.
For her delight, these items happen to be extremely beautiful, and so instead of sticking them inside a closet, she proudly displays them in her small kitchen. Everything in her tiny house is in good taste.
Her new lifestyle
This change was more than a change of housing for Jessie – it reflected on her lifestyle and her job. She still works in finance, but she now works in remote, as she wanted to have the freedom to travel and live anywhere she wanted with her tiny bus home.
Over the three years that passed since she bought the bus and got her driver's license, Jessie moved seven times. This new home allows her freedom and mobility to explore new places and meet new people. At any destination the bus took her, she found people who admired her project and helped her.
Tidying up
The tiny home living is not for everyone, as it requires you to be very organized. Since the space is rather small, Jessie must be extremely organized and thoughtful as to where everything belongs. Also, she makes sure the house is always tidy, so that it doesn't feel too crammed.
Luckily for her, she never had a problem in that department, as she indicates she's always been very organized. When you know how to make use of space like Jessie, living in a tiny home shouldn't be a problem. She now finds that she has more than enough space, as the move required her to get rid of plenty of items and clothes.
Guests are welcome!
In case you were wondering, Jessie made sure she can host her family and friends for a night over. At the front of the bus – the living room, if you will, there is extra room for sleeping space.
It didn't take her three years to complete this masterpiece for nothing – Jessie really had put thought into every single detail. The stairs at the entrance to the bus, for example, open and close at the push of an electric button. She consulted many experts to make the bus what it is.
The devil is in the details
It's hard to believe what the bus looked like before Jessie's massive transformation, and if you only saw pictures of it after the transformation, you would have never believed it was an old bus!
This goes to show that if you have a vision, nothing can stop you from making it a reality. It cost her a fair sum of money, but not as much as it would've if she purchased a New York apartment. And this home has another advantage – she can live wherever she wants.
This house can be yours!
After spending three years making this bus a home, thinking of the smallest details and filling the place with personal touches, Jessie decided to say goodbye and put her tiny home on the market.
Not too long ago, after living her dream in her dream home, Jessie decided it was time to move on to her next adventure. She realized, to her surprise, that this bus/home is too large for her! She lives alone and she doesn't have a lot, and she doesn't need all that space. She even said it feels bigger than her New York apartment, but perhaps that shouldn't come as a surprise.
"Too big for me"
It might sound like a joke but it isn't – after spending some beautiful years in this home, Jessie feels like it's too big for her. Mainly, it's too big for her to drive. It's hard for her to drive the vehicle from place to place, and it somewhat loses its purpose.
Jessie wants to move on to her next great adventure – she's always dreamed of living abroad, and now that she's working remotely, she can finally make it happen.
This house can be yours
In October 2018, with a heavy heart and mixed feelings, she put an ad for the house on Craigslist, with the asking price of $150,000. This is a little more than it cost her to build it, but considering all the emotional work and thought put into it, it's nothing.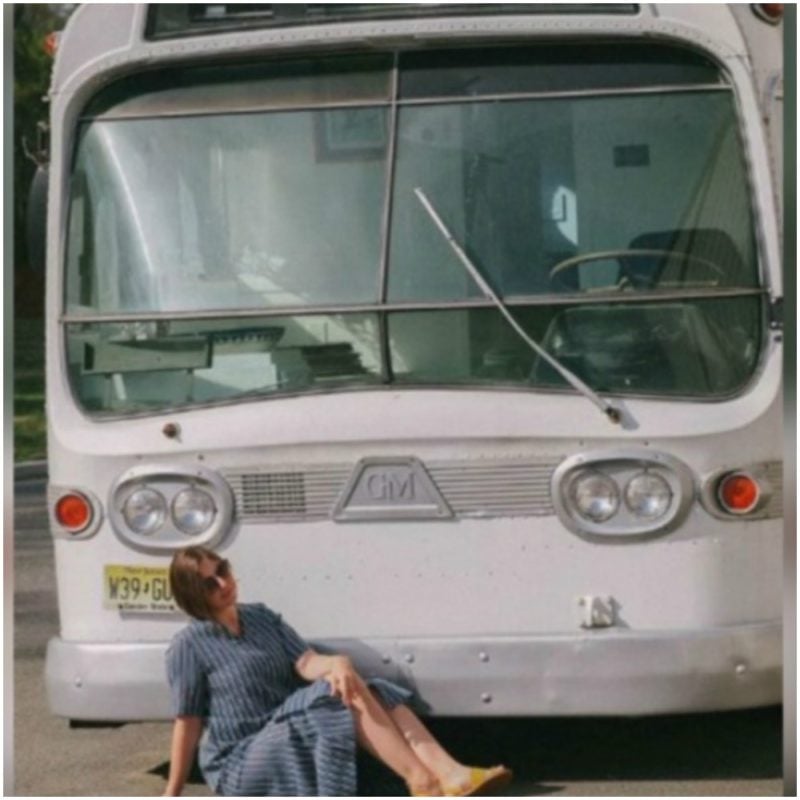 I would buy this house without giving it a second thought – what about you? If you've always wanted to downsize and lead a more frugal, minimalist lifestyle, that's the best place to start.
A change of heart
For some reason, Jessie took off the ad after a short period of time; perhaps she wasn't ready to pass along the masterpiece she worked so hard on. One way or another, she decided to keep the house.
However, it seems like she doesn't intend to live in it, as it is now offered as an Airbnb! If you want to try this outdoors lifestyle, test it out and see if you're cut for an adventure of this kind, an Airbnb experience is the perfect solution.
An oasis
Among the comments on the Airbnb, people compliment how tasteful the house is, and also how comfortable the bed is! So as it turns out, this house doesn't just look amazing, it's also comfortable and practical.
The bus found it perfect location – Joshua Tree National Park, a beautiful reserve in southern California. The Airbnb offers a full national park experience of gazing at the stars of the beautiful night sky.
A growing movement
If you're disappointed about Jessie's home going off the market, don't be. The tiny home movement has been gaining huge momentum in the past couple of years, as more and more people adopt this unusual lifestyle.
And so, many people renovate old buses, trucks and RVs and turn them into mobiles home, and many of them sell these houses at some point. True, they're probably not as beautiful as Jessie's home turned out, but they're giving her a fierce competition!
Make your own
You can also find plenty of professionals out there that can help you realize your dream and turn your vision into reality, just like Jessie did. All you need is a lot of patience.
You don't need to have knowledge of plumbing or carpentry, either. As this industry is growing in the U.S and worldwide, it's getting easier to find professionals that specialize in vehicles and moving houses.