These days we're all learning how to cope with the new reality, where work and schools are out, shopping malls, theaters and coffee shops are closed, and all of a sudden we have too much free time on our hands. Now that we can't leave the house, we could all use some entertainment, and so we've gathered some of the most hilarious street signs and billboards that can only be found in Texas.
Hitchhiking
This is a warning you don't see everyday, and another great example of a sign you can find only in Texas. Perhaps it's because the prisoners in Texas are less fearful, or otherwise the security at the Texas prison is not as good (though that seems like an unlikely option), whatever the reason – this is one of those signs you can find only in Texas.
But joking aside, this is an extremely important warning – we all enjoyed watching the show Prison Break (and if you haven't already, we warmly recommend it), but no one wants to find themselves an accomplice to a prison break after innocently picking up a hitchhiker!
Welcome to Texas
These people know how to lure a crowd – what more does one need in life? This sign embodies all the stereotypes about Texas and pretty much confirms them – Texans love beer, guns and hot sauce – pretty much anything that gives you a rush of excitement; though it hardly seems wise to mix the two together! Hopefully, that's not what the sign is suggesting.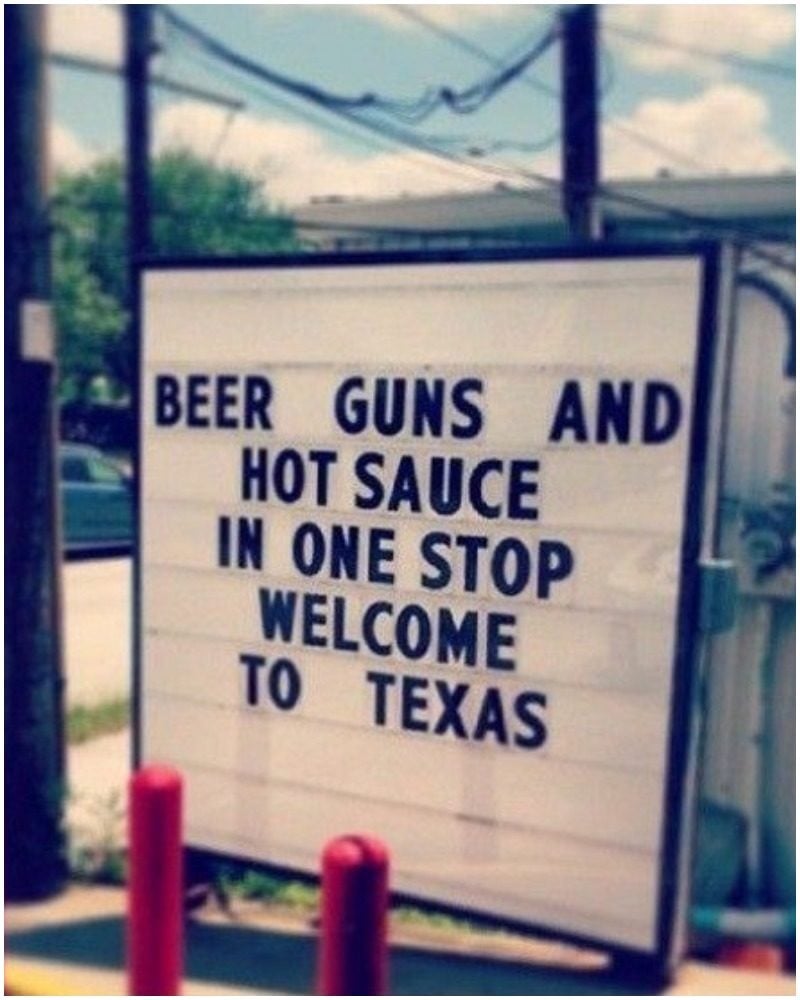 This sign welcomes you to Texas appropriately – forget about all the states trying to market themselves with false advertising, Texas calls it like it is, it isn't ashamed of who she is, but the other way around.