Donald and the Magic Blanket
When it comes to cartoon characters, it seems like there's always something to worry about. If you're a figment of someone's imagination, anything can happen. Take Donald Duck here. He was just lying around waiting for his next big scene when he notices a bump underneath the covers.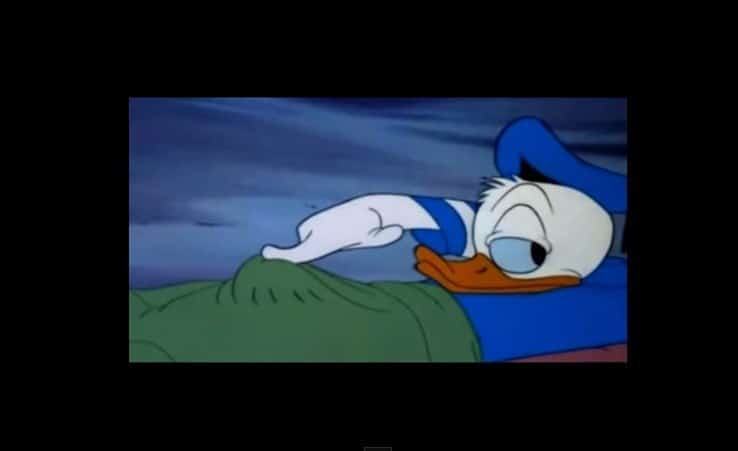 It's just a duck tail, he thinks to himself. Really? To the discerning eye it looks more like Donald's artist just got a rise out of him and he kinda likes it.