We all grew up watching the same cartoon over and over again for a few reasons. We loved them so much and there was no streaming back then. You watched what you had at home, your computer on what was on at the moment. That non-stop rewatching of all these movies made some astute viewers notice these hidden Easter Eggs scattered through many hallmark scenes. Turns out, when you start looking for these – they show up everywhere. Different shapes, patterns, WordArt, and hidden references. See how many you found out before.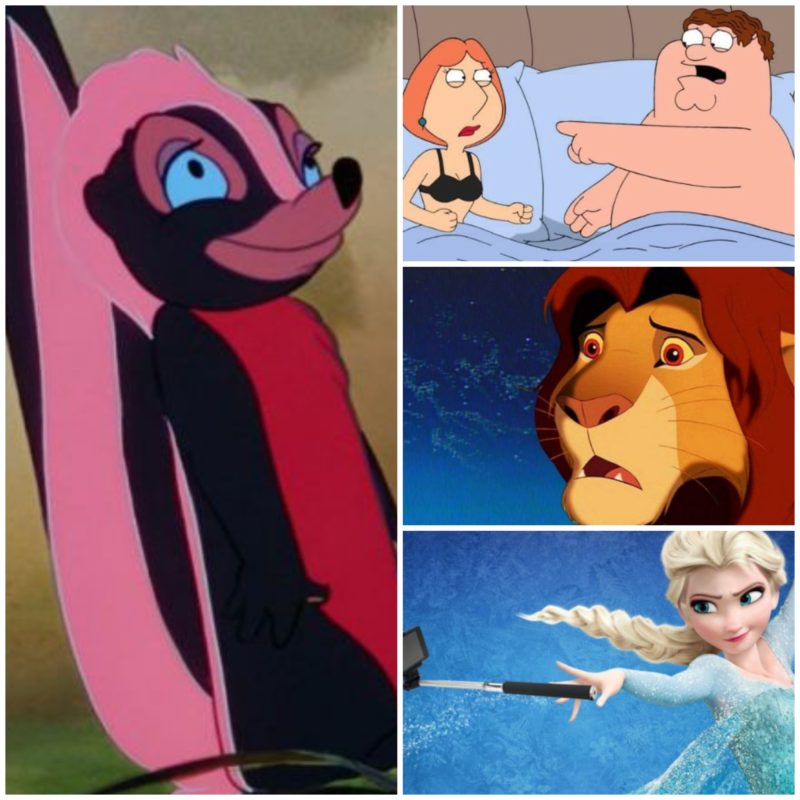 Peter Pan: Dirty Dancing
In Peter Pan, when Peter is at Wendy's house and starts dancing around, there is something that appears in his shadow. Okay, so in one scene it looks like, well, something hanging down between his legs. But wait a minute.
Could it be that the animators were just being true to the v-shaped scallops cut into his tunic? Who knows. Adults might have gotten a little rush from it but hopefully, kids never did. Unless they grew up in Never, Never Land.