The Perfect Vintage Find
If you've ever dipped your toe into the world that is Facebook Marketplace, you know that there is a TON of stuff for sale. It can be hard to wade through all of the random junk in order to find truly valuable items for sale. This person's find is proof that there are real treasures for sale on the site. You just have to look hard enough. They were able to snag this mint condition dining table set from 1964.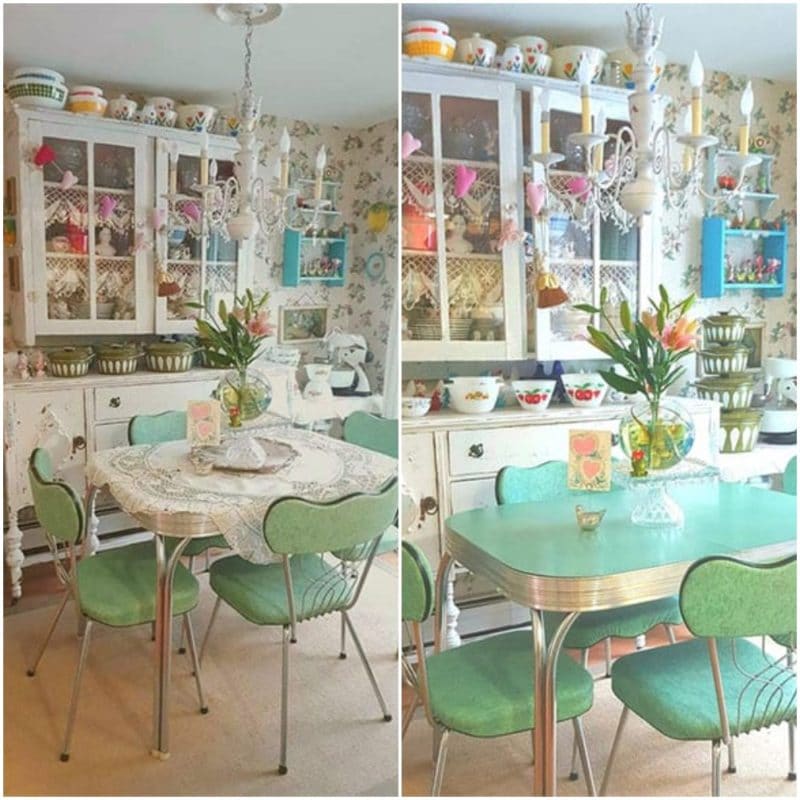 provided by constative.com
This Marketplace discovery seems to be a match made in heaven. The table fits in perfectly with this person's retro decor and they can redecorate it every few weeks. The photo on the left shows the table styled with some vintage crochet doilies and the photo on the right shows the table in its original glory. Which styling do you prefer?