This user simply underlined her day, so we're thinking it was unremarkable
Even if it's just for five minutes, it's critical to stand back and evaluate your day. Keep track of the highs and low points of each day; it is a great way to enjoy life's tiny pleasures and remember the good times.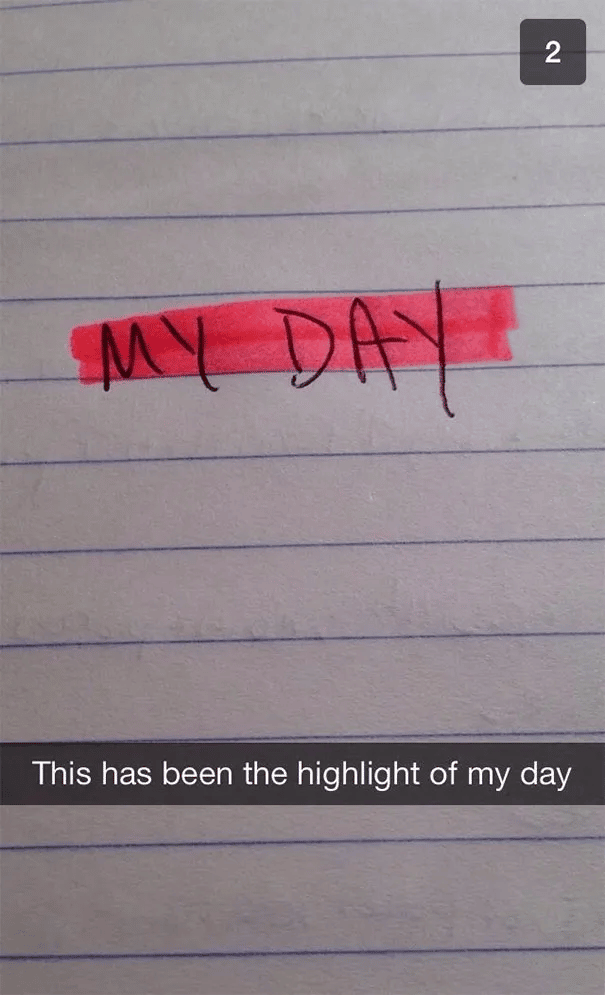 Even though she acknowledged it, we don't think this person had an exceptional day. At the very least, she knows how to bring some lightness to the situation, right?