We heard you like pools
We don't know whether this is super-ingenious or a huge safety hazard. Either way, it's awesome! The outer portion of the pool is shallow enough for kids to splash water in, while the center portion is deep enough to go scuba diving. The handrailing around the perimeter of the deeper portion should protect most people from venturing too far and too deep into the pool.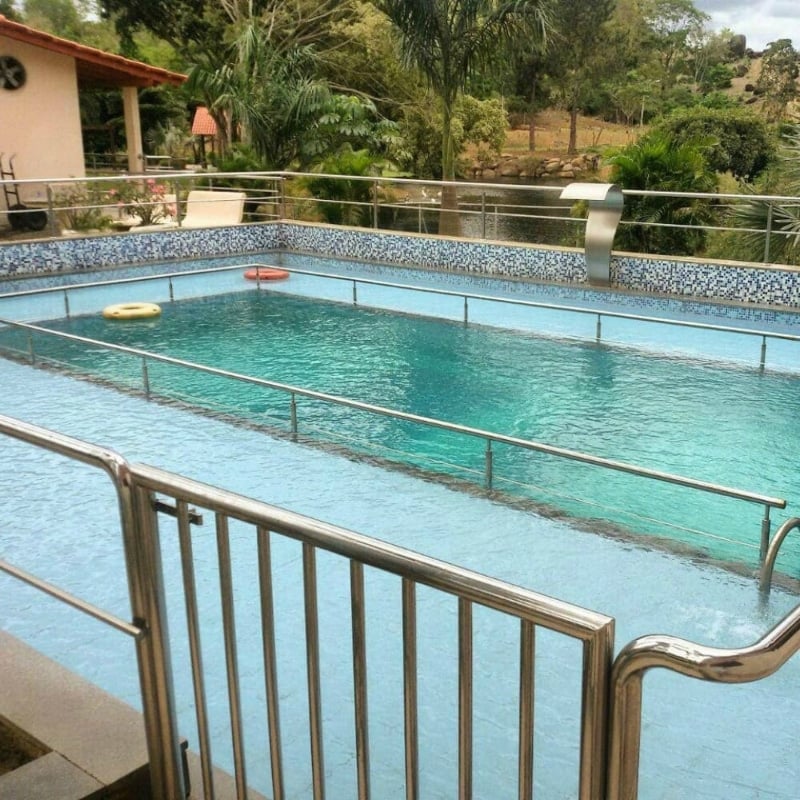 Maybe someone can do the math for us. Is it more efficient to have a pool such as the one in the picture or to have a pool with a sloped floor? A robotic pool would have more trouble cleaning this kind of pool, we think.