49. You only live once – buy the car
I wonder what this mom thought "yolo" really means, if she's claiming she has no idea (and we're inclined to believe her), yet still she managed to use it correctly. One way or another, how great is it when you can just use these abbreviations as excuses to buy new cars and do such reckless things?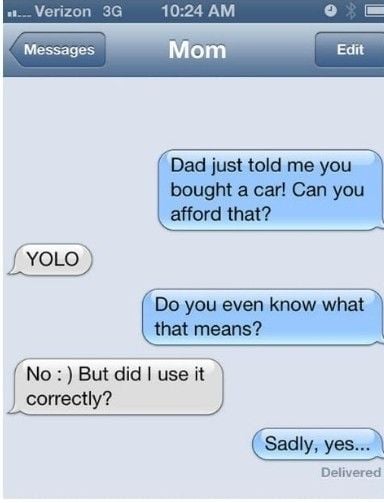 I like the way this mother is thinking – she must've heard her children use YOLO as an excuse to do some dumb things, and now she's using their own words against them. Either way, this mom is on her way to great things.