36. Space space space
For some reason, it seems as if finding the space button is particularly challenging for parents learning the secrets of technology. The option for voice-text, though it was meant to make texting easier (especially for those of us who have a hard time with those tiny screens), but much like auto-correct, more often than not it creates more confusion.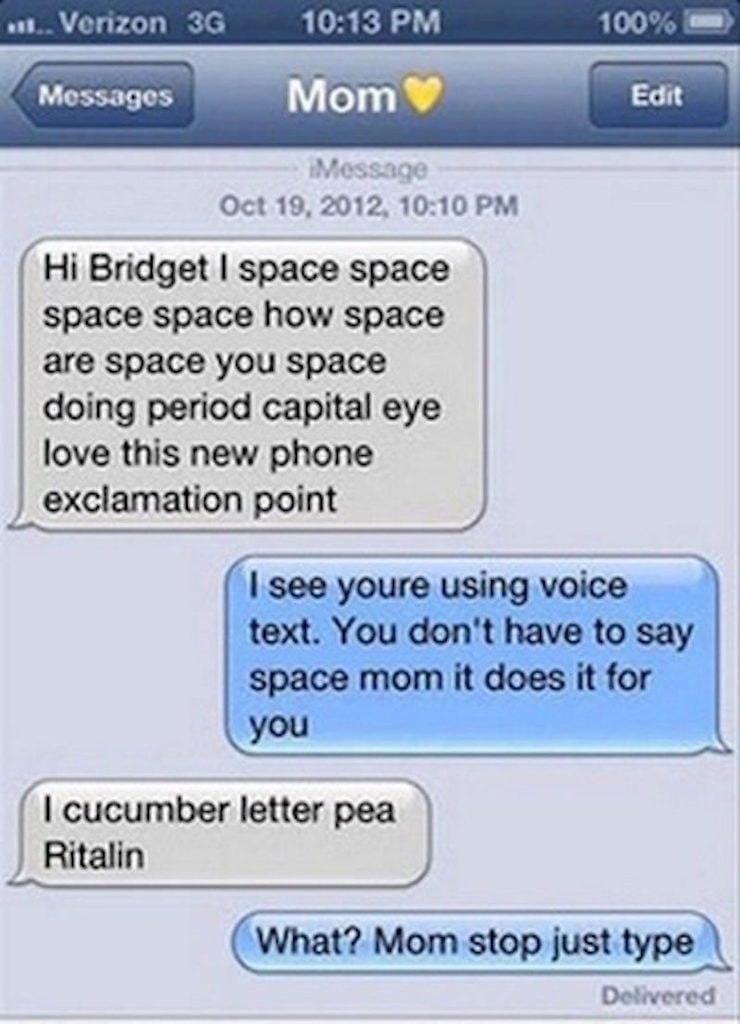 To be honest, voice-recording is something that even young people haven't quite figured out yet, and it seems as if we found something that (most) parents operate better than their children. Not this mom, perhaps, but some parents do get along pretty well with the voice-texting option.