24. Don't mess with grandma
Now this is one grandma I'd like to meet! She just showed her grandson what's what, and gave him a grammar lesson. But the most curious thing about this conversation, never mind how funny it is, is that the grandma had absolutely no texting mistakes – she has a perfect grasp of texting.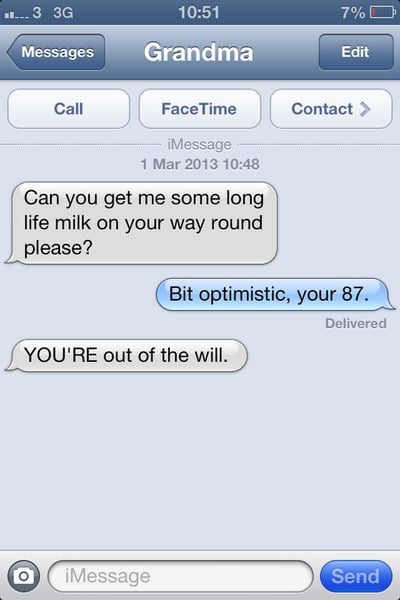 Perhaps the parents are the ones who got it right, and their kids are behind. This grandma sure seems to think so. This cool grandma is living proof that technology and the older generations don't necessarily have to be enemies.