32. Ice cream, you scream
I can see why this mother confused ice cream with love, as it's a mistake too many of us make. Too many times ice cream equals love for us, and perhaps that's why the heart emoticon resembles an ice cream cone. This is an innocent mistake that can happen to all parents.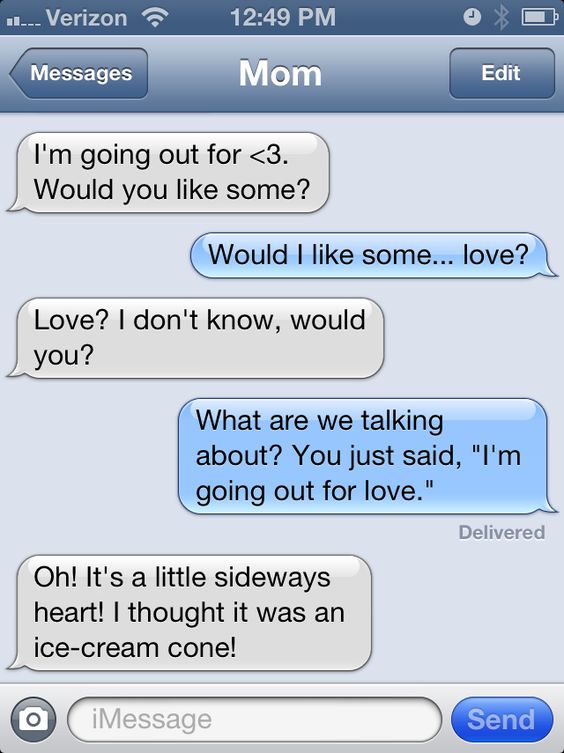 These silly mistakes would all go away if people bothered to take the time and teach their parents what the emoticons and emojis mean, and while they're at it, they can reveal the secrets of texting, and give them a quick session on acronyms. Or perhaps parents just weren't meant to use smiley faces of any sort.