51. What's so funny?
We've already established that some parents didn't quite catch up to the modern-day slang, although LOL has been around for a pretty long time. However, with all these random abbreviations out there, it's pretty hard keeping track of everything, and our parents are doing their best to keep up.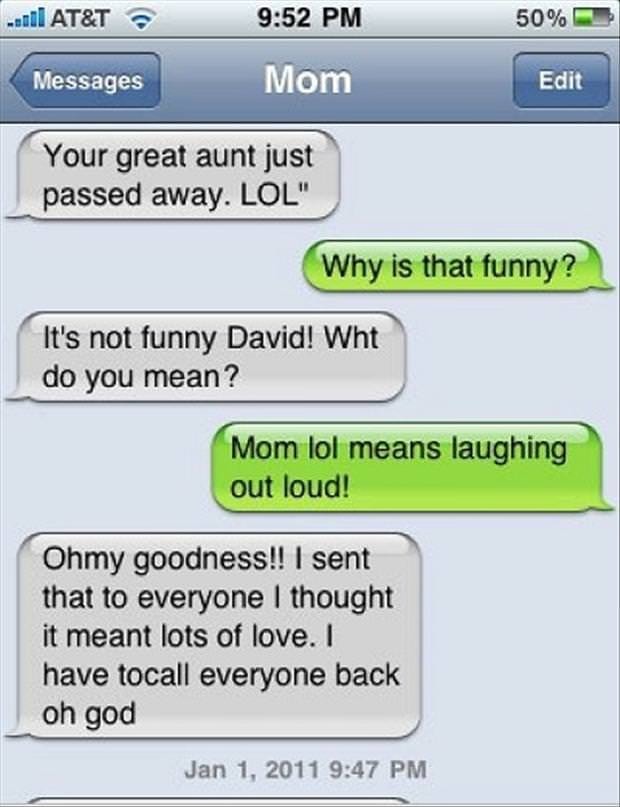 However, it is an unfortunate incident that this should be the first time she decides to use this abbreviation. If there's a lesson to be taught here, is that you shouldn't use words or abbreviations you don't know the meaning of, especially when you send out a group text. We've already seen too many such text-related incidents, and when you think about it, texting has caused us as much harm as it did good.