55. You only live once
This mom wasn't that far-off, we can give her that, and that's actually a pretty smart warning – drive carefully, because you only live once. The phrase YOLO might not have been originally invented as a warning, but she makes a good point.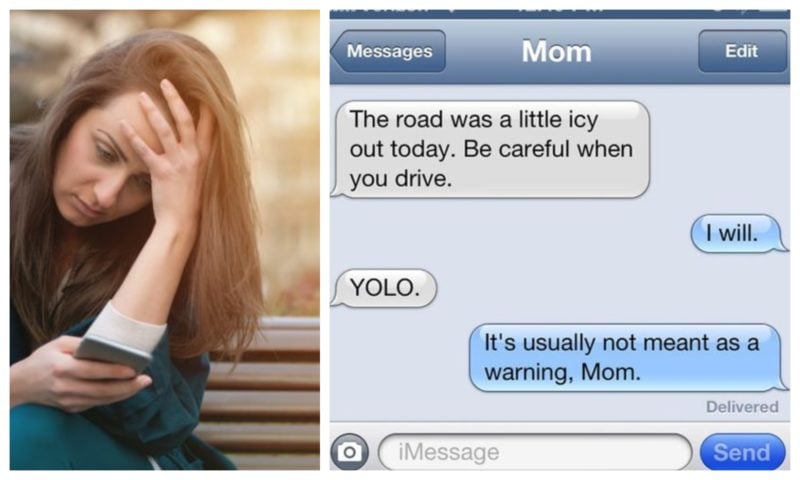 At least this mom knows what YOLO means, which can't be taken for granted. However, seems as if since the older generation started using this slang (even if they use it wrong), it somehow became less attractive in the eyes of their children. When was the last time you heard anyone use the phrase YOLO?