31. Still me, grandma
I'm sorry, but asking your grandparents to learn how to use a smartphone and expecting it to go smoothly is just asking for too much. Grandparents weren't meant to text. They've been through enough in their lifetime, they've seen wars and they had their fair share of hardships, so why not let them spend their golden years in peace?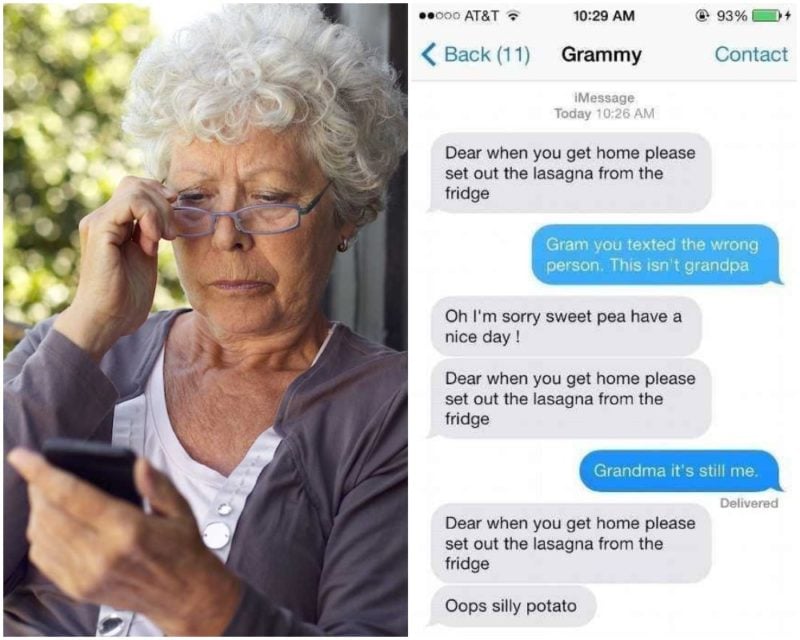 Obviously giving grandparents smartphones is meant as a kind gesture, but when you think about it, they don't really need it. All they need is something that allows them to communicate with their children and grandchildren, so what's wrong with the good old cellphone? For their purposes, it's more than enough.