41. That Ship Has Sailed…
For some reason, it can be really difficult trying to imagine our grandparents when they were younger… Probably because we have only ever known them in their older age, we can't seem to comprehend a time when they weren't somebody's grandparents but rather just a young couple living their lives together.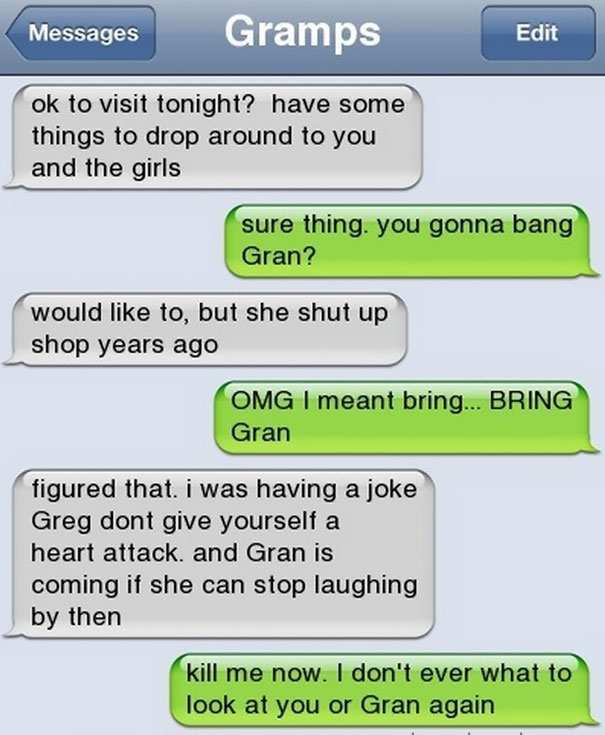 But this text message exchange between this man and his grandson sure does paint a nice picture… Why are autocorrects some of the funniest things ever known to man? This interaction is a real representation of the disparities many of us feel with our grandparents.