And how was your day?
The streets are mostly empty these days, and this is the time for stray cats to shine. And yet, although they have the streets for themselves, this stray cat still preferred the comfort of the dog's crate. This situation is always an incontinence, even more so during a time like this, when you can't leave the house.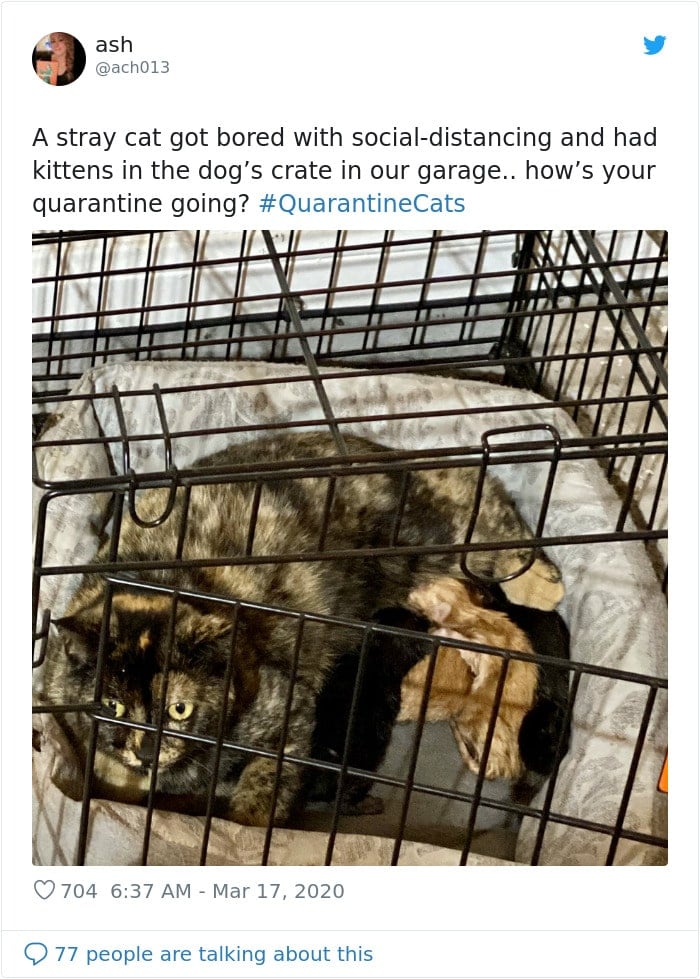 This cat sure found a comfortable spot for herself – the best in the neighborhood – but what we'd like to know is how did the dog react to this surprising, unpleasant sight. He couldn't have been happy about it, but perhaps during a time like this we need to open our hearts and learn to be more accepting.