Oreo and Chocolate Milkshake
Mixing ingredients together is what CFA is all about. You can do it with sauces, swap out grilled for fried fillets, and even swap kid's meals toys for free Icedreams or waffle fries. However, when it comes to their milkshakes, there's literally nothing you mix and match that will go wrong.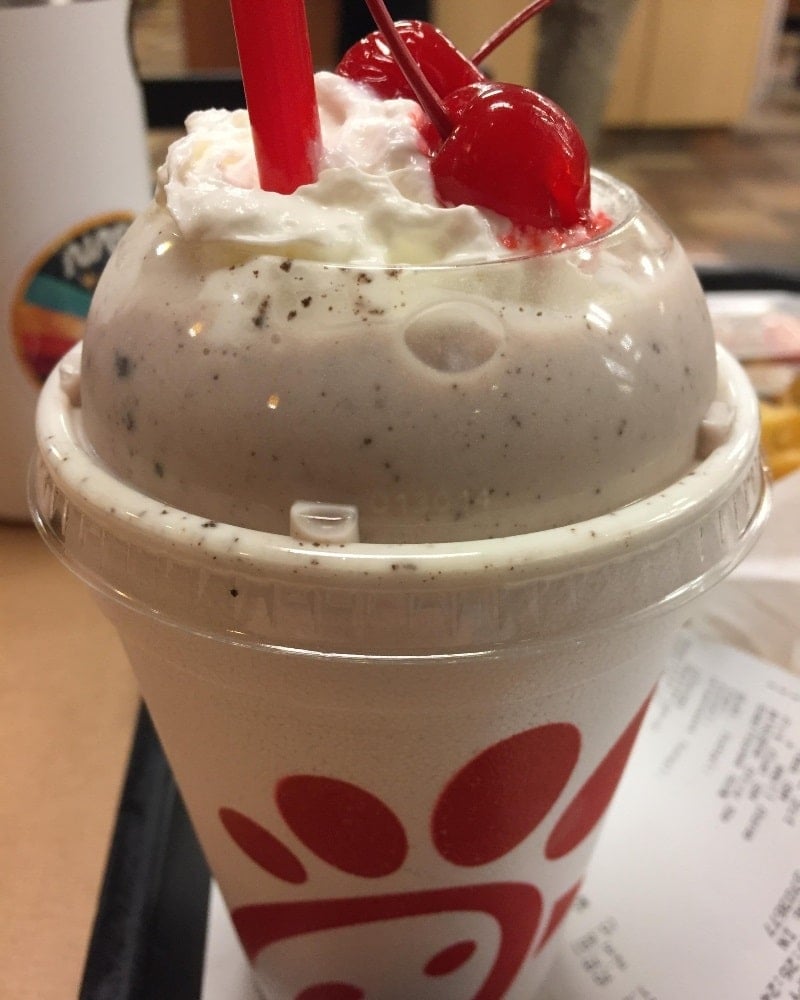 This person concocted a heavenly Oreo and Chocolate Milkshake just by ordering a simple milkshake with chocolate syrup and Oreo bits. If the restaurant has any on hand, they'll top your milkshake off with a few maraschino cherries for good measure. Not a fan of chocolate syrup? Go with vanilla or one of the fruity options!