My personal chauffer
When we're growing up, we all have that one friend who is the first to get a car and gets lumbered with giving everyone lifts everywhere. In the beginning, it's kind of a novelty, and as long as everyone chips in for gas it's not a problem. Fast forward a few years and it starts to feel like people are taking advantage.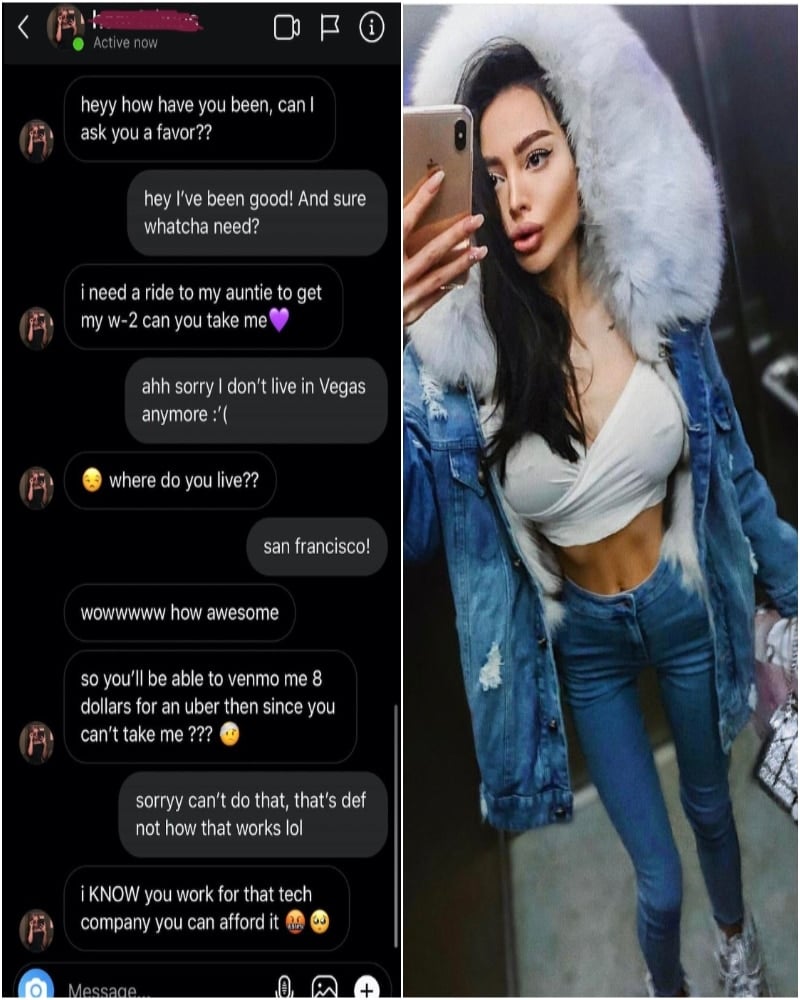 No one can beat this "friend" for cheek, though. The initial message is fine, I guess if you think your friend with a car is going in that direction anyway. To move onto asking them to pay for your cab is a special level of cheek. Imagine being that entitled that you think this is ok? This girl needs to learn to drive her own car.